Spanish university students name BBVA as the most attractive employer in banking
For another year, BBVA has been the chosen as the best company to work for in the Spanish banking sector, according to rankings released by the consulting firm, Universum. The bank has been singled out as an exceptional employer by both business students and IT students. The latter also judge the bank to be on the cutting-edge of digital transformation. Close to 31,500 Spanish students representing more than 60 universities were surveyed over the course of the study.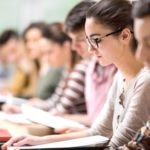 Business and commerce students chose BBVA as the best employer in the banking sector to build their careers and ranked the company fifth overall across all industries. According to the study, 69 percent of those surveyed who nominated BBVA asserted that the bank is a good reference to have for their future professional lives. Furthermore, 67 percent identified the Group as a good place for professional training and development.
For the first time, IT students were grouped into a distinct category. BBVA appears as the top-ranking bank in this new grouping, and takes the fifteenth spot across all industries, rubbing shoulders with the big tech companies: Google (1), Microsoft (2), and Apple (3). It is worth pointing out that BBVA and Cabify received the best scores for digital transformation given by Spanish university students to native Spanish companies. More than 70 percent of IT students surveyed who chose BBVA as the most attractive employer believe that the company is successful and prestigious in the market; 56 percent underscored the bank's adoption of new technologies; and 51 percent pointed to its high performance approach.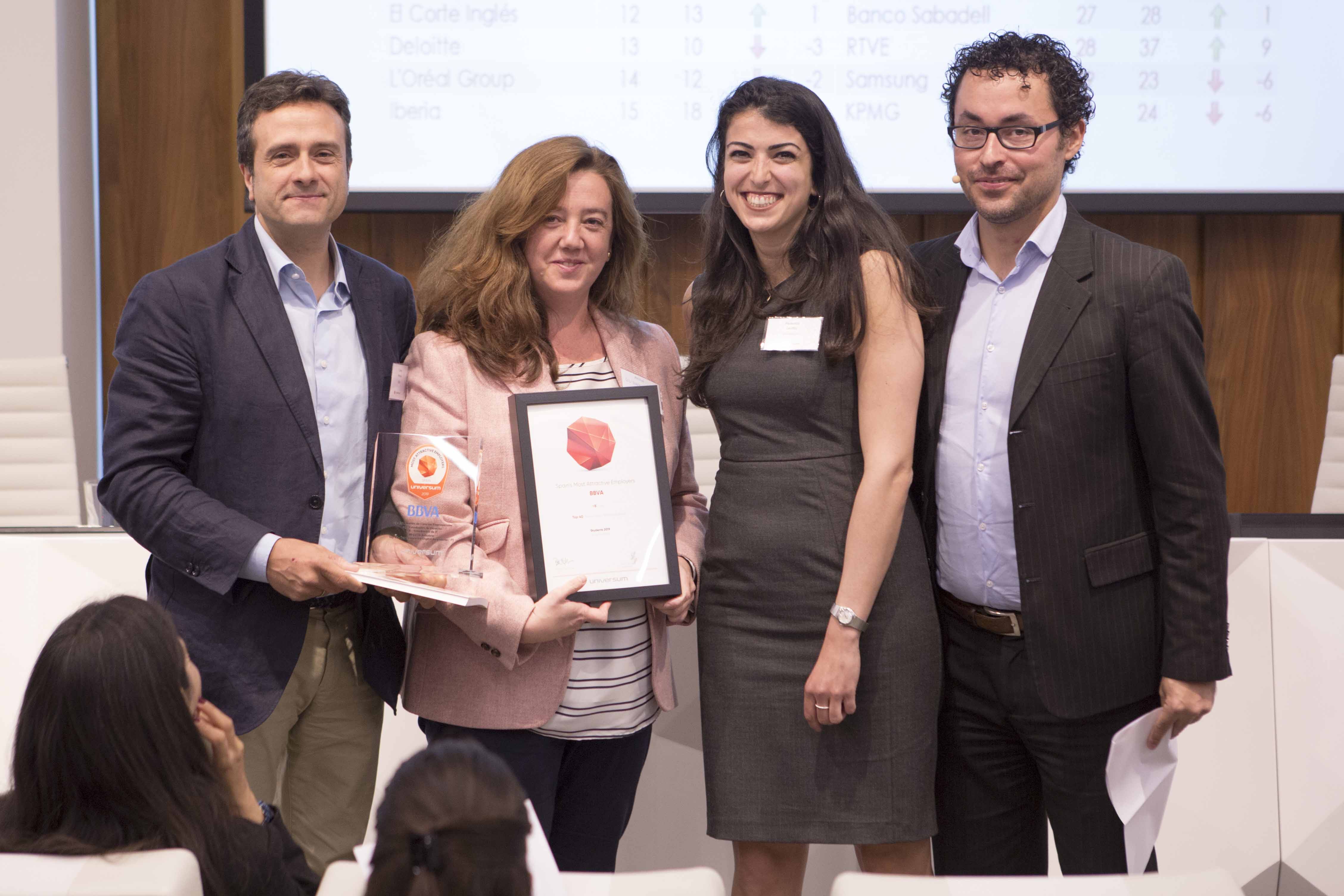 BBVA recieves the Universum recognition - Universum
Generation Z vs. Millennials
Universum, the leading international employer branding consulting firm, updates the Universum Most Attractive Employers rankings each year. This year, the study evaluated an increased survey sample size, which totaled 31,471 responses from Spanish students from 63 universities.  In addition to ranking companies, the students responded to different questions that allowed conclusions to be drawn about their most pressing concerns.
According to the answers provided this year, there is a growing concern about corporate policies related to gender equality, most especially among the younger respondents, who represent Generation Z. For their part, millennials place a greater priority on work-life balance. Both groups agree that professional development and training is the top priority when choosing a workplace.