Summer is finally here! While many of us may picture ourselves jetting off to a tropical island to do nothing but enjoy cocktails while bathing in a secluded beach…  the truth is that, unfortunately, due to a lack of money and time, some of us will have to save our dreams for later and spend the summer in the city. But, hey, it's ok! There are thousands plans waiting for you - low-cost, even for free - and you probably didn't know anything about them.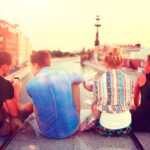 Yes, maybe you're thinking, 'cool, but I don't have anyone to go out with, because all my friends are on vacation.' Perfect! There's never been a better time to meet new people and expand your circles.
You probably have never heard about the Meet up app.  It will help you find people near you that share your interests and hobbies. You can join local groups or organize meet-ups to practice sports, learn a new dance, go on a guided museum or city tour, or take part in a literary workshop. Many of these activities are free, and the ones that are not are quite affordable.
Another option to meet new people and create groups of people that share interests is Coachsurfing. This network connects people that love travelling and offer space in their homes for others to stay for free while they visit their town. But that's not an essential requirement; you can also volunteer as city guide or just to meet to have a cup of coffee.
Through Coachsurfing's website you can also create or join other groups focusing on different interests, organize day-trips, international dinners, picnics, treks, even symposiums on Buddhism! You are more than likely to find something that fits your interests.
Also, if you want to take part in something more educational, instead of locking yourself up in a boring language school to try to learn while looking staring out the window at the nice weather, you can also take part in language exchanges.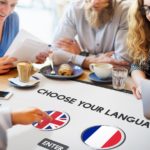 It's as easy as offering your Spanish skills, and indicating the foreign language you would like to practice with a native speaker. Then, all you have to do is meet the other person, and chat for a while in each one of your native languages, while enjoying a drink at a pub, a terrace or as part of an international exchange group at a park. The two websites we mentioned above offer this service. Also, this listing includes a number of bars that organize meetings in different cities across Spain.
And, for alternative and different plans, if you have friends who are also going to be spending the summer in the city, you can browse pages such as City Confidencial (for Madrid and Barcelona). The page includes everything from incredible gastronomic proposals capable of satiating even the most demanding palate, to the most original plan: clandestine parties, manicure and gin tonic sessions, VIP invitations to openings or exhibitions, makeup workshops or theatrical experiences.
Some of these activities are not free, but the trick is not to take too much cash with you (if you need to, you can always use our credit card!)