BBVA and Bancamía to increase scholarships for vulnerable youths in Colombia to 100
BBVA in Colombia and Bancamía, an entity of the BBVA Microfinance Foundation, have announced that the Transforming Realities Scholarship will widen its scope and, starting this year, will support 100 vulnerable young people in the country so that they can pursue university studies. This initiative benefits the children of Bancamía's micro-business customers throughout the country. In its three previous editions, it has benefited 21 young people from different departments of Colombia.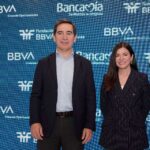 The announcement was made during the Forum: Social Challenges in Colombia, chaired by BBVA Chair Carlos Torres Vila and Mario Pardo, BBVA's Country Manager in Colombia.
The BBVA and Bancamía Transforming Realities scholarship is part of the initiatives developed by BBVA within the framework of its social investment programs, where the key focus is on the promotion of education with programs to reduce the digital education gap, scholarships to support access to higher education, initiatives for the development of values and skills, school kits and vocational training.
"Both the bank and the Foundation, together with Bancamía, we are working on improving this situation, in order to reduce inequality and poverty in Colombia, reinforcing financial inclusion, with a special focus on the economic empowerment of women. We are aware of the positive impact we can have on society. First of all, we support families and businesses in their projects with financing through our activities, and this contributes to economic and social growth. We firmly believe in the transformative power of education, which is key in the fight against these inequalities. Education has enormous transformative power and is the gateway to opportunities. It is a cornerstone in the advancement of people and societies," said Carlos Torres Vila, BBVA Chair.
Mario Pardo Bayona, Country Manager of BBVA in Colombia, stressed that education is the main vector of the bank's community action in the country. More than 368,000 people benefited from the program last year.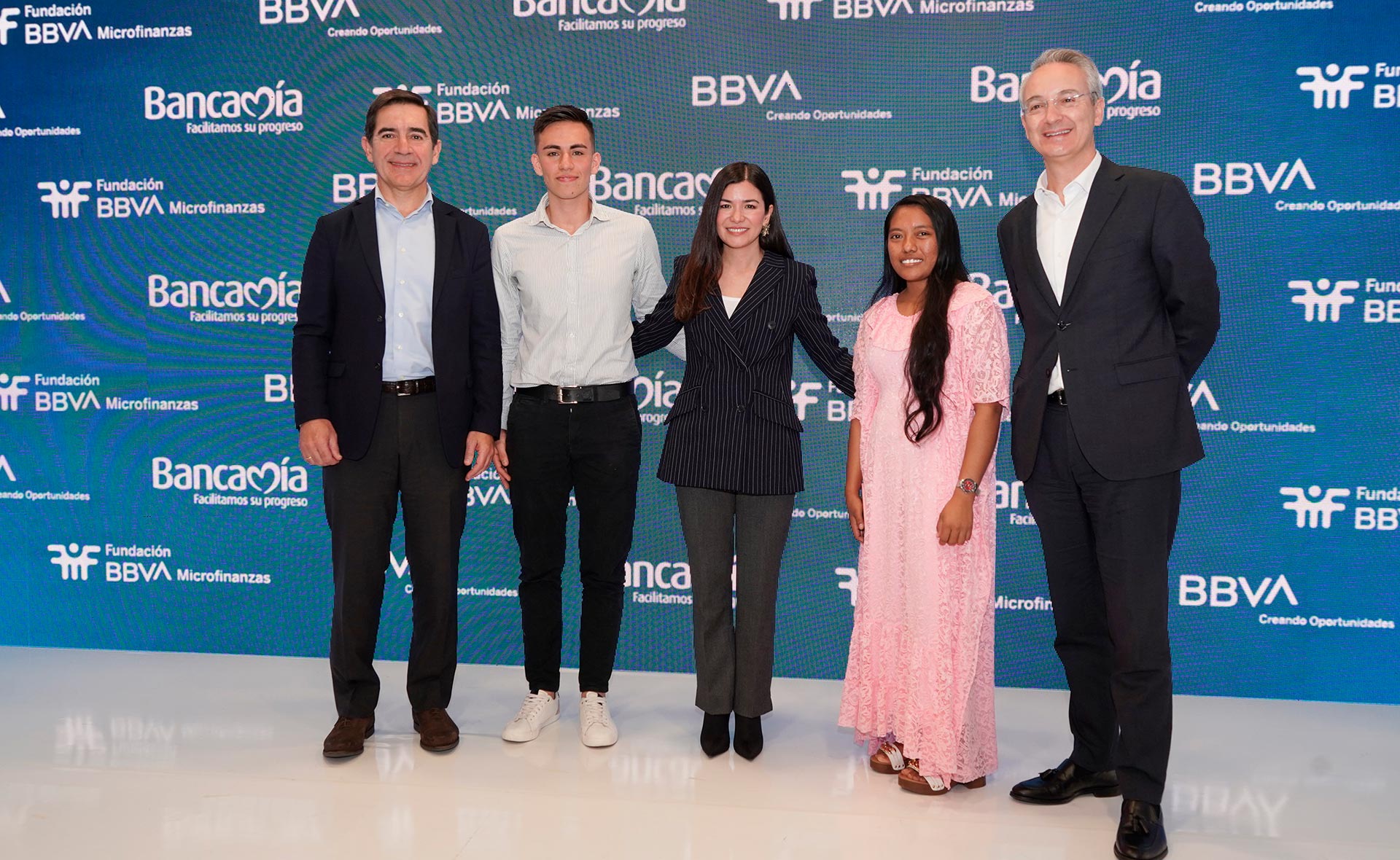 BBVA Chair Carlos Torres Vila and Mario Pardo, country manager of BBVA in Colombia, joined Viviana Araque, chairwoman of Bancamía, and Sebastián Carreño y Norma Uriana, recipients of the Transforming Realities scholarship.
Viviana Araque Mendoza, executive chair of Bancamía, stated that "87% of our micro-entrepreneurs live in economically vulnerable conditions. By contributing to their development with a range of financial inclusion initiatives and supporting the educational future of their children, we help them build genuine wellbeing."
In 2022, BBVA channeled more than €9 billion in loans to entrepreneurs, sustainable infrastructure, social bond issuance, and social mortgage and insurance products. The bank has also launched its 2021-25 community pledge in partnership with its affiliated foundations. The pledge involves allocating €550 million to social initiatives that will benefit 100 million people in the countries within BBVA's footprint. In 2021 and 2022, whether directly or through its foundations, BBVA allocated €237 million to community programs.
Colombia's social challenges
During the forum, BBVA Research in Colombia released a new study on the social situation of the population. The paper indicates that 40% of Colombians live in a state of poverty. The highest poverty rates are seen in households headed by a woman (43%), a young person (48%), a person who migrated to Colombia (60%) or a person who was a victim of forced displacement (52%). Moreover, poverty concentrates in the more peripheral departments and rural areas: for example, in La Guajira, Magdalena and Chocó, more than 60% of the population live in poverty.
The meeting wrapped up with a round table talk between Viviana Araque, from Bancamía, and Sebastián Carreño Pinzón and Norma Dalieth Uriana, both of whom are recipients of the Transforming Realities scholarship. Sebastián is studying environmental engineering at the Universidad de Santander, while Norma is an Economics undergrad at the Universidad del Norte in Barranquilla.