BBVA calls on COP28 leaders to make 'transformative policies' in the fight against climate change
BBVA Chair Carlos Torres Vila, together with over 100 chairs or CEOs of large global companies, signed a declaration calling on the global leaders participating in the upcoming United Nations Climate Change Conference in Dubai (COP28) to commit to "transformative policies and actions." "Every fraction of a degree counts in the race to net zero," explains this open letter from the Alliance of CEO Climate Leaders promoted by the World Economic Forum (WEF).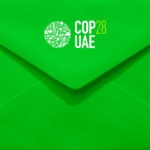 The chairs or CEOs who signed the letter warn that limiting the average global temperature increase to 1.5°C "is at risk of slipping out of reach unless there is a rapid increase in public-private collaboration and action to accelerate emission reductions across global value chains," the letter stresses.
The Alliance partners have set individual emission reduction targets estimated at 1.0 Gt (billion metric tons) of CO2e by 2030. "Sustained human action to eliminate greenhouse gas emissions has the potential to alter society's course on climate. However, success is dependent on government support to overcome a series of challenges," the letter underscores. These challenges to overcome are:
Complex and lengthy regulatory and administrative processes that slow the development of renewable energy projects and hinder the uptake of sustainable solutions.
Lack of suitable grid infrastructure, as power networks are unprepared to adequately integrate an increasing share of renewable energy.
Technological constraints that delay efforts to scale up the capacity to develop early-stage decarbonization solutions.
Limited harmonization and interoperability between reporting standards, which diverge across sectors and jurisdictions
To overcome these challenges, the business leaders are calling on policymakers and regulators to make significant progress in the following four areas:
Acting swiftly to scale up renewable energies and invest in the necessary grid infrastructure. Shoring up these efforts through policies and targets that allow the private sector to enhance its energy efficiency; and in a just and equitable manner, phase out fossil fuel subsidies.
Setting ambitious, science-based targets in public procurement practices to create demand drivers and support the development of supply chains.
Turbocharging nature- and technology-based carbon removal. Governments should set appropriate carbon removal targets and incentivize corporate investments through an enabling regulatory environment for the carbon markets.
Simplifying and harmonizing climate disclosure and measuring requirements.
These 107 signatory chairs and CEOs stress that the private sector has a great opportunity to invest in the climate transition due to its ability to mobilize funding and technical capabilities, and to develop innovative climate services and adaptation technologies.
This collective action will represent a significant contribution to global climate goals and also drive sustainable value – the energy transition alone is expected to create an additional 51 million jobs by 2030, as the letter indicates.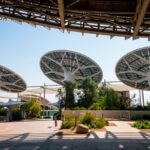 About the Alliance of CEO Climate Leaders
The World Economic Forum's Alliance of CEO Climate Leaders – comprises 124 CEOs and business leaders, making it the world's largest global community of business leaders, representing four trillion dollars in revenues and 12 million employees. It meets twice a year to share ideas and best practices and to build consensus.
It aims to progressively scale up climate action across all sectors and along all supply chains. It also seeks to engage policymakers to contribute to the transition to a zero-emission economy, with the aim of halving emissions by 2030 and becoming net zero by 2050.
The UN Climate Change Conference in Dubai (COP28) will run from November 30th to December 12, 2023. The Alliance will publish the first part of its Annual Report prior to COP 28, which will set the framework for concerted global climate action and assess the existing gap in relation to emission reduction efforts. Before the annual meeting in Davos, the Alliance will release the second part of the report, which will address how best to close the climate action gap.
BBVA has been a member of the World Economic Forum's Alliance of CEO Climate Leaders since 2021 and has embraced a firm commitment to sustainability and decarbonization.