BBVA registers a quarterly record with close to 14.5 billion euros in sustainable financing
BBVA financed almost €14.5 billion between April and June 2022, up 50% from the same period from the previous year. This is the quarter that has mobilized the largest amount. Moreover, since 2018, it has financed a total of almost €112 billion and thereby has exceeded half of its 2025 goal set at €200 billion.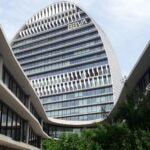 BBVA already registered a record for sustainable financing in the first quarter of the year with the channeling of more than 11 billion euros, so these latest figures represent the second consecutive record. In July 2021, and in view of the good prospects, it announced the doubling of the initial sustainable financing target.
Of the nearly €112 billion that BBVA has channeled since 2018, 77% has been allocated to climate change and 23% to inclusive growth.
72% of the financing was for loans, 19% for bonds, 4% for investment funds, and 5% for project finance. By segment, 65% was channeled to the Group's wholesale businesses (CIB); 19% to companies, 11% to retailers; and 5% channeled through the BBVA Microfinance Foundation.
In climate change, as of June 30, 2022, the good performance of retail financing related to energy efficiency (green mortgages, solar panels and efficient household appliances), which tripled in this quarter compared to the same quarter last year, is particularly noteworthy. Also of note in this quarter are the figures contributed by Turkey, which doubled its mobilization in energy efficiency compared to the previous quarter of 2022.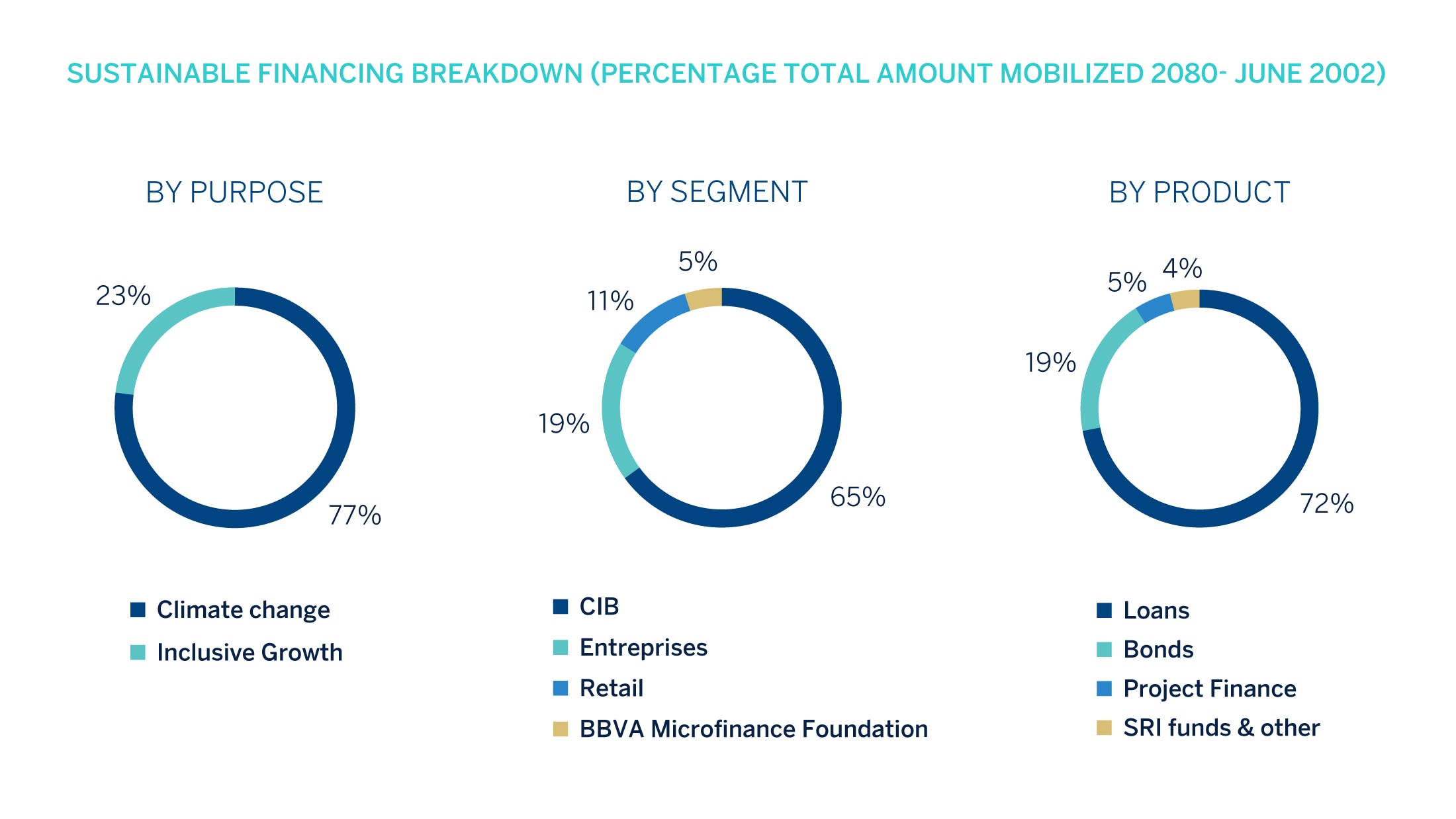 Retail financing related to sustainable mobility, with lines of financing for the acquisition of hybrid and electric vehicles, grew 67% over the previous quarter. Colombia has been fundamental in channeling more than a quarter of this total.
In sustainable mobility financing to companies, BBVA Mexico multiplied its figures by 7 compared to the same quarter of the previous year.
Great progress has also been made in inclusive growth, especially in the financing of inclusive infrastructure, such as clean public transport, social housing and health infrastructure, in which Spain plays an important role with a contribution of approximately 90% of the total.