BBVA's debut as sustainability coordinator in Asia with COFCO International
The agribusiness company COFCO International has signed the first syndicated sustainability-linked facility arranged by a  Chinese corporate with the help of BBVA. The financing is for a total of $2.1 billion comprising three tranches - a 1-year revolving credit facility (RCF), a 3-year RCF and a 3-year term loan - each tied to sustainability criteria.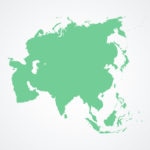 BBVA's commitment to sustainability reaches the Asian market. For the first time, the bank is acting as a sustainability coordinator, together with two other banks, for a sustainable loan in Asia.
The new syndicated facility, provided by a consortium of 20 banks, will serve to refinance COFCO International's existing term and revolving credit facilities due to mature in 2019. This transaction is in line with the borrower's ambitious and comprehensive approach to sustainability and also part of BBVA's strategy to fight against climate change.
The consultant Sustainalytics was commissioned to assess the ESG performance of COFCO International and assign a sustainability rating. The economic conditions of the new financing are subject to the variation of sustainability indicators including the Environmental, Social & Governance (ESG) rating of the company assigned by Sustainalytics and the traceability of directly sourced soy in Brazil.
The economic conditions of the new financing are subject to the variation of sustainability indicators
"As a rapidly-growing international agri-business, meeting rising demand for food in a sustainable way is key to our purpose," said Johnny Chi, Chairman of COFCO International.
BBVA's Global Head of Corporate Lending, Jorge Gonzalez Jacob commented: "We are delighted to have been able to help COFCO International design its first sustainability-linked facility, and to continue to actively contribute to the Asian expansion of the sustainable loan market."
BBVA, a leader in sustainable finance
As a sign of its firm commitment to the fight against climate change, BBVA approved its Pledge 2025 in 2018 through which the bank will mobilize €100 billion from by 2025 in green financing, sustainable infrastructure, social entrepreneurship and financial inclusion. The bank has the capacity, knowledge and experience to provide its clients superior advisory services for sustainable financial solutions and is playing a key role in developing this market.
BBVA has been a pioneer and a key driving force in the sustainable loan business and is currently one of the most active institutions worldwide and the leader in Spain. In 2018, the bank led a total of 17deals in Europe and the Americas for clients from many different sectors and it was the bank that acted as sustainability coordinator or agent on the most occasions. By the end of June 2019, BBVA had led eleven more transactions.
About COFCO International
With 11,000 people in 35 countries, COFCO International is the overseas agriculture business platform for COFCO Corporation, China's largest food and agriculture company.
COFCO International is focused on being a leader in the global grains, oilseeds, sugar, coffee and cotton supply chains, with assets across the Americas, Europe and Asia-Pacific. The company trades with over 50 nations, while providing farmers unique direct access to the growing Chinese market.
In 2018, COFCO International handled over 100 million tonnes of related commodities with revenues of $31bn. The company is accelerating its growth to create a world-class integrated global agriculture supply chain, anchored in China and competing globally.