Garanti BBVA, in cooperation with KAGİDER, organized the country's Women Entrepreneurs Competition for the 16th time this year. The winners of each category of the competition were announced at the June 1st awards ceremony.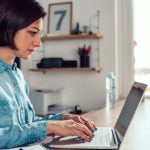 BBVA's Turkish unit considers women empowerment crucial to women having access to fair and equal opportunities in every aspect of society and business life. The bank has been working toward this aim since 2006 through its Women Entrepreneur Program, which provides financing, training, encouragement and access to new markets for female entrepreneurs.
This year, the following winners were selected:
Ayla Müstecaplıoğlu, the founder of Mamajoo Health Products, was named 'Türkiye's Woman Entrepreneur'.
Kübra Yurtsever Kargı was the winner of the category 'Woman Entrepreneur Making a Sustainable Difference in Türkiye' for her Natuva Fragrant Grape initiative.
Gözde Büyükacaroğlu, the founder of Vivosens, was selected as 'Türkiye's Most Promising Woman Entrepreneur'.
Müge Baltacı, the founder of Köstebek, won the award for 'Türkiye's Woman Social Impact Entrepreneur'.
Executive Vice President Sibel Kaya explained that: "With our work for women entrepreneurs, we have always aimed to go beyond being an institution that provides financing. Through Türkiye's Women Entrepreneur Competition, we seek to encourage female entrepreneurs, removing the invisible barriers women face and increasing their motivation by sharing their success stories and making them role models."
Sibel Kaya commended this year's winners and all the participants: "In this context, I would like to congratulate all the women entrepreneurs who applied, made it to the finals and won the competition for their courage. We will continue to stand by women entrepreneurs with our financial and non-financial support."
Kaya continued by stressing that sustainability is not possible without a world with full equality for women. When Garanti BBVA began this initiative, only five percent of entrepreneurs were women in Turkey. This rate has since risen to 14 percent, and the bank aims to reach 34 percent, or even 50 percent to reach full equality. "For this reason, it should be the responsibility of all of us to support the social and economic development of our country until men and women are equal in business life. As we celebrate the 100th anniversary of our Republic, it has become even more important that we create a country where men and women are equal in every sense," she added.
Emine Erdem, Chairman of KAGİDER's Board of Directors, echoed the importance of the Women Entrepreneur Competition. "The winners are not only limited to the awards they receive here, they also return with awards from many national and international competitions and make us proud, inspiring and encouraging women entrepreneurs who are still at the beginning of the road," he said. "I would like to thank Garanti BBVA and The Ekonomist for their companionship and partnership to encourage women entrepreneurs for the past 16 years." Finally, Talip Yılmaz Editor-in-Chief of The Ekonomist concluded by saying: "This competition has made a great contribution to Turkey's female entrepreneur ecosystem. Very valuable women entrepreneurs who later went on to crown their successes got their start in past competitions," he underscored.