Garanti BBVA recently renewed its syndicated loan with international markets. The agreement was signed with 30 banks from 16 countries for $594 million, and consists of two separate tranches of $283.5 million and €290.5 million, respectively, and a one year maturity.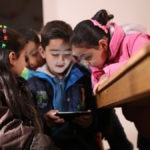 Two years ago, Garanti BBVA launched the world's first syndicated loan based on environmental, social and governance (ESG) criteria. It is continuing its pioneering sustainable finance practices, renewing this loan that is now indexed to social criteria. The loan will be used to finance foreign trade activities and for general corporate purposes.
The interest rate currently stands at SOFR + 2.75 percent and Euribor + 2.10 percent, respectively. The deal received a total of $743 million request which is equalled 125 percent. As part of the loan agreement, an international audit company will determine whether Garanti BBVA has successfully managed to meet a series of social targets. If it does, the interest rates will be lowered.  The targets include the amount of financing provided to companies led by women, to micro-SMEs, and being included in the Bloomberg Gender Equality Index..
Garanti BBVA CEO Recep Baştuğ stressed how important sustainable finance is to the bank: "We continue to lead the development of the sustainable financial market. For more than 16 years, we have been turning words into action, and setting an example for the sector. In this sense, we are happy to renew the syndicated loan related to sustainability, this time with a focus on social criteria."
The renewal of the syndicated loan also underlines Garanti BBVA's power to create sustainable funding in the overseas financing market. "Our bank has once again proven its leading position in the sector, with its strong correspondent banking network, experienced team and success in job creation," Recep Bastug noted.