Garanti BBVA receives the award for the best Turkish investment bank for its sustainable financing efforts
Global Finance has named Garanti BBVA the Best Investment Bank in Turkey for the fourth time in the last five years.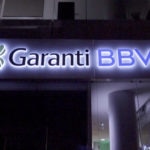 Garanti BBVA has been striving since 2010 to create value for its clients and improve their financial health through specific solutions for project financing and acquisitions, among other areas of expertise. Garanti BBVA, which has always actively contributed to the financing of important national projects, once again demonstrates its competence and reliability by receiving Global Finance´s prestigious award.
'At Garanti BBVA, we intend to add value to our clients through specific solutions both inthe areas of investment banking and project financing as well as in others' said Ebru Dildar Edin, Executive Vice President of Garanti BBVA.
The vice president pointed out that they prioritize projects that contribute to the sustainable development of the Turkish economy. In addition, she provides support for them to become institutions with greater credit capacity on a global scale, always taking into account the financial health of clients. "We are delighted that Global Finance has once again considered us worthy of this award," concluded the vicepresident.