Garanti BBVA renews syndicated loan with sustainability criteria
Thirty-six banks from 20 countries participated in Garanti BBVA's new syndicated loan.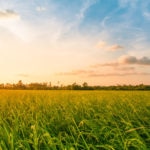 Garanti BBVA has obtained a new syndicated loan of $365 million and €247 million, which will be used to finance foreign trade and for general corporate purposes. The loan has a 367-day term, and interest rates of Libor + 2.15 percent and Euribor + 1.75 percent, respectively. The syndication process received 133 percent more demand than the bank's target.
Garanti BBVA CEO Recep Bastuğ stressed the bank's ability to continue providing foreign financing in Turkey, supporting the real sector thanks to Garanti BBVA's reputation in international markets and strong financial structure. "With such high demand, we have once again demonstrated our ability to receive these loans in all kinds of conditions, above our target amount," he said. Pointing to the recently signed syndicated loan, the bank's widespread network of banking correspondents and strong foreign trade infrastructure, he added, "We will continue to be the biggest supporter of our companies in international markets."
Sustainability is one of Garanti BBVA's strategic priorities, and as such, is incorporated into the way it does business and in the products and services it offers. "We strive to diversify our innovative products, services and resources every year to help our customers adopt more sustainable approaches," the CEO noted, recalling that in 2020, Garanti BBVA became the first bank in the world to receive a syndicated loan indexed to its performance in sustainability. The bank subsequently renewed its structure in terms of sustainability, taking its sustainability performance criteria one step further. "We are happy to repeat this process, making even more competitive commitments to sustainability before the end of the year," he said.
The cost of the syndicated loan will be indexed to all of Garanti BBVA's energy coming from renewable sources in its infrastructure and facilities, and the volume of sustainable finance transactions.