Garanti BBVA Executive Vice President Ebru Dildar Edin, who attended the event to speak for the Turkish banking industry, was a member of the panel on "Financing Water Solutions and Programs Based on Innovative Science and Green Technology"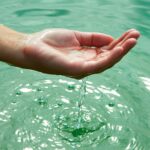 The 7th United Nations International Day for Women and Girls in Science was held on February 11, 2022, at the UN headquarters in New York. The event brought together the world's leading women scientists and experts, senior government officials, international organizations and private sector representatives to discuss the role of water in economic prosperity, social justice and environmental integrity, all of which are key components of sustainable development.
Garanti BBVA Executive Vice President and SKD Turkey Chairman Ebru Dildar Edin, the only representative of the Turkish banking industry, participated in the panel on "Financing Water Solutions and Programs Based on Innovative Science and Green Technology." Against the background of sustainable development, Edin spoke on the challenges surrounding water supply, the required investment, the difficulties around finance, the role women play in water conservation, and how Garanti BBVA is shaping its strategy in response.
"A change of mindset is needed to solve the water crisis"
Ebru Dildar Edin revealed striking information about the water crisis around the world and explained Garanti BBVA's approach. "The scale of the global water and sanitation crisis is increasingly alarming. Climate change is changing weather and water patterns around the world, causing famine, drought and floods. The world needs to focus on sustainable development with fair and inclusive policies and, most importantly, mobilize global finance to achieve this change," she said.
To achieve the goal of providing fair and universal access to safe, affordable drinking water for everyone, the current value of additional investment needed by 2030 is estimated at $1.7 trillion, or three times the current amount. "We believe a change of mindset is needed for institutions and countries to address and solve the water crisis successfully. At Garanti BBVA, we raise green investment capital to fund innovative water conservation and accessibility projects. It is crucial for us to bring innovation to local governments to solve the water crisis," she emphasized.
In 2021, Garanti BBVA implemented the Blue Breath project in partnership with the TURMEPA association for the protection of marine environments. "For three years, two sea brooms will sweep the Bosphorus Strait and other regions to clean out mucilage and other solid waste in emergency situations," Dildar Edin said.
The water crisis and women
Emphasizing the key role of women in managing the water crisis, Ebru Dildar Edin said, "Women will be a key force for change for climate action and the water crisis. Entrepreneurial women who address these issues with innovative ideas will come to the fore."
Garanti BBVA has supported women entrepreneurs for fifteen years, and even accords them the status of a separate segment. By year-end 2021, the total amount of finance granted to women entrepreneurs exceeded 11 billion Turkish lira. "Thanks to our women's entrepreneurship program, we have seen a steep rise in innovative projects related to closed-circuit water recycling systems, algae-based wastewater treatment systems and other water conservation ventures. On the occasion of this key event, I reaffirm our commitment to do our best for a gender-equal business that pursues the philosophy of 'water for everyone,'" Dildar Edin concluded.