Julián Romero is Head of the Sustainable Bond Group in BBVA's lending department. As Head of this group of experts whose mission is to bring BBVA's clients opportunities related to sustainable finance in the capital markets, he gives us an analysis of the potential of green bonds in Latin America.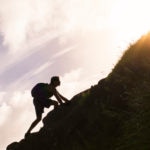 Although it slipped under the radar among the endless stream of news on sustainability and the fight against climate change, it is important to stop to think for a second about the relevance of this article: "23 countries sign an ambitious declaration". This declaration, although brief in terms of words, is resounding in terms of intent, as it sets out the commitment of these 23 countries to increase their level of ambition develop the Paris Agreement to its fullest potential in the fight against climate change.
All signees of the Paris Agreement are already working on defining their second Intended Nationally Determined Contributions (NDC) that will establish their achievable conditional and unconditional efforts through 2030. However, these 23 countries are going beyond and publicly declaring a leadership commitment in front of the rest of the world.
Most of signee countries are either European or American. It is in the latter group where the interest lies: Argentina, Canada, Chile, Colombia, Costa Rica and México.
Undoubtedly, the group's composition substantially maps the areas where BBVA has a greater influence in Latin America. In the case of Argentina, Colombia and Mexico, their governments have recognized their vulnerability to the adverse effects of climate change and vowed to increase their commitments in the fight to minimize it.
Each country confessed these vulnerabilities in their first NDC. The paragraphs below are excerpts of these country's NDC:
Mexico: "Mexico's geographic characteristics make it a highly vulnerable country to the adverse impacts of climate change. Its location between two oceans, as well as its latitude and topography significantly increase Mexico's exposure to extreme hydro meteorological events".
Colombia: "The La Niña phenomenon of 2010-2011 evidenced the impact that have the variability and the climate change in the development of the country. Damages and losses are estimated at USD$ 6 billion, plus 3.2 million people affected, 3.5 million hectares flooded and 845 primary and secondary roads closed affecting the country in both economic and social terms".
Argentina: "The vulnerability to climate change is important considering that agriculture and animal husbandry occupy an important place in the country's economy. This fact becomes even more relevant considering that Argentina is a major global player in food production and supply, playing a fundamental role in global food security. The intensification of extreme events (intense rain, floods, droughts, heatwaves) amplifies the year-on-year variability of production and compromises the stability of the system, resulting in a high negative impact, both economic and social".
Precisely, these vulnerabilities make these countries more aware of the risks and reinforces their determination in the fight, which is not all that recent. These countries' fist NDCs already attested to their ambitions in the matter. For example Argentina's CO2 emission mitigation efforts are four times higher, in average, than those of other countries. Colombia committed to a reduction that met the 2ºC objective, when in other countries the average was 3.4ºC. In Mexico the reduction of GHG emissions per production unit stands at 40 percent, in the high range of the commitments of the signee countries.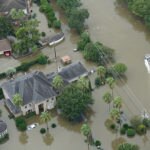 New opportunities are arising; opportunities for a more sustainable economy.
According to Bloomberg, to date, fourteen sustainable bonds have been issued in Latin America, which have financed over $11 equivalent Billion; these three countries have issued 75 percent of the volume, which could prove the relationship between government ambitions and the use of these sustainable sources of financing.
The most used currency was the U.S. dollar, with 83 percent of the total. Regarding the investor base published, there is nothing much to highlight, maybe the advisability of promoting local investments towards these assets. The biggest investors according to the same source are ManuLife, BlackRock, AFP Capital, Credit Agricole, Banamex, TIIA.
In short, new opportunities are arising; opportunities for a more sustainable economy. The revolution that the productive economy is already undergoing is still making headway through profound transformations that will come with a demand for capital and financing.
At BBVA we have clearly defined a strategy that will allow us harness these new opportunities. This entails the need to keep evolving, transitioning towards this new economy. And of course, a leadership ambition that we hope will allow us to become the preferred partners of those communities that have already declared their ambition.