Over the past twelve months, the most promising startups in the fintech universe garnered a lot of attention from the media and from investors' money. Titans across all sectors are gearing up to become the leaders of the new era.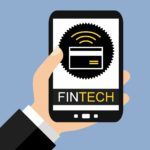 1. February: Mutual fund giant Fidelity led a $400 million investment in insurtech start-up Oscar, in a deal that valued the company at $2.7 million. This investment comes just five months after CapitalG, Alphabet's growth equity investment fund invested $32.5 million on the startup, then valued at $1.7 billion. These investments in the NYC startup –which in 2015 lost $120 million – bear witness to the growing interest that the emerging insurtech segment is stirring among investors.
2. March: BBVA bought Holvi, a Finnish startup founded in 2011, which offers financial services to entrepreneurs and SMEs, as well as traditional banks through its own online platform. "Holvi uses digital to bring a new approach to small business banking, where services essential to a business' future such as invoicing are built into their core offer," explained Teppo Paavola, BBVA's Head of Digital Businesses.
3. April: Commercial launch of Atom Bank, the UK's first mobile-only bank. BBVA took a 29.5% stake in this startup in 2015, which offers next generation digitally-native mobile banking services. Its first offers were aimed at the SME segment. Today, Atom has already started providing a range of mobile-only residential mortgages.
4. April: Orange signs an agreement to buy 65% of French lender Groupama Banque. With 2,000 physical branches in its homeland and 38,000 employees, the institution changed its name to Orange Bank. The telecommunications company is planning on rolling out a mobile-only banking service in 2017.
5. June: Visa launched a NFC-enabled mobile payments ring that allowed Team Visa athletes to make purchases within the Olympic Village during the Rio Olympics. The ring did not require recharging and was water resistant to a depth of 50 m.
6. August: Consulting firms KPMG and CB Insights announced that Germany had claimed UK's spot as the king of fintech funding. German startups pulled in $186 million compared to $103 million by British businesses.
7. September: IBM announced a its plans to acquire Promontory Financial Group, a global market-leading risk management and regulatory compliance consulting firm. IBM's purpose with this purchase is to combine the know-how and expertise developed by Promontory, one of Wall Street's most reputed firms in its field of activity, with Watson, IBM's artificial intelligence computer system, to step up its game in the booming financial regulatory business. The operation, settled for an undisclosed amount, will culminate with the creation of a new division in IBM, called Watson Financial Intelligence.
8. September: Spanish banks launch Bizum, a solution offering real-time mobile payments linked to the bank account. Bizum is managed by Sociedad de Procedimientos de Pago S.L., whose shareholders are Spain's largest 26 financial institutions –including BBVA-, which control 95% of the market. Bizum has also garnered support from the three banking associations in Spain and the different payment infrastructure companies.
9. September: Facebook rolled out its in-app payments feature in beta in the U.S. Mark Zuckerberg's company has been allowing users the option to send and receive money through its Messenger chat service.
10. December: Amazon opened its first supermarket. Located in Seattle, the company's hometown, it is for employees-only. What makes this store unique is that it has no cashiers: everything works with sensors and through an app. Customers are required to hold their phones near a scanner as they enter the store. The system's blend of sensors, cameras and artificial intelligence allows it to detect articles as they are picked up the shelves, adding them to a virtual shopping cart. Once finished, shoppers walk out and the company charges their Amazon accounts.