The countries with the highest life expectancy are the worst prepared for retirement
Japan and Spain, the countries with the world's highest life expectancies lag furthest behind when it comes to retirement planning, according to a study prepared by insurance company Aegon International. The experts warn about the enormous challenges posed by an aging population and the risks associated with not saving for the future.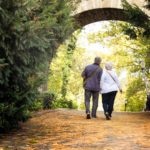 Aegon has released its seventh "Annual Study on Retirement Preparation", which looks at 15 countries across five continents and reveals some disturbing results for the countries with the longest-living populations. One of the fundamental data points in this report is the "Retirement Preparation Index", which evaluates the general public's level of retirement planning based on six variables: personal responsibility, level of awareness, financial knowledge, retirement planning, financial preparation, income replacement.
According to this index, Spain and Japan received scores of 5.1 and 4.7, placing them significantly behind the leading countries, India and China, which have scores of 7.3 and 6.7, respectively.
The Three Big Questions
In 2004, Annamaria Lusardi, founder and academic director for the Global Financial Literacy Excellence Center (GFLEC) at George Washington University and Olivia S. Mitchell, professor at The Wharton School of the University of Pennsylvania created the "big three questions" which were used in Aegon's study to measure participant retirement savviness. These questions determine everyday understanding about three important financial concepts, which are oftentimes poorly understood: compound interest, inflation and risk diversification. According to the report, the participant responses "reveal more about the respondent's actual knowledge about these three topics than what they think they really know."
According to Aegon's report, "the three big questions" demonstrate the level of a person's financial knowledge and the degree to which they can effectively plan for retirement. "Without the necessary level of financial literacy, it is impossible for people to develop good retirement plans or even to know what to ask financial planners or pension providers when looking for advice. An insufficient financial culture can also result in an insufficient commitment to any kind of pension planning."
This statement fully squares with what the subject matter experts say. "Longer lives require greater financial planning and better financial education," José Antonio Herce, associate director of Afi, President of the BBVA Pension Institute Experts Forum, and member of the Advisory Board for BBVA's Center for Financial Education and Capability, said during the 2018 EduFin Summit. Overcoming day-to-day urgent needs and mental strains is a key to being able to save for the long-term: "The habit has to be created from the start of one's working life. One should save for any goal: a trip, advanced studies, property, and, of course, for retirement. What can be saved, when it can be saved. This is the key: pension savings. Then, over time, we will change the purpose of our cumulative savings, targeting it to – and protecting it for – retirement."
Currently, both Spain and Japan are failing to plan, but the situation can be turned around, and there are a lot of alternatives for future savings. Aegon's report points to a possible solution in automatic pension plan enrollment, a measure advocated by the 2017 Nobel Prize laureate in economics, Richard H. Thaler. This option, which has achieved good results in countries where it has been implemented, involves automatically enrolling employees in a pension plan so that they begin to save a portion of their salary, and they only have to intervene if they decide not to participate. However, societal awareness about these issues should not be confined only to individuals and businesses: "Solving this issue should be a top priority for policymakers, educators, and retirement benefit providers, among other social institutions."
Advice should always be sought before deciding on a savings strategy. BBVA Mi Jubilación ("My Retirement") provides subject matter experts who can provide all the information and tools needed to prepare for retirement and answer relevant questions. In doing so, it helps ensure that one can make the appropriate decisions that will help ensure financial peace of mind in the future.