Energy company Enerjisa gets a TL400 million loan from Garanti BBVA
BBVA's Turkish unit has approved financing worth TL400 million to support Enerjisa Enerji's ongoing infrastructure and distribution network investments. Enerjisa is a major player in the country's energy distribution market, with Sabanci Holding and E.ON as its main shareholders.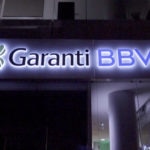 The 5-year loan is one of the first loans linked to the Turkish Lira Overnight Reference Rate (TLREF).
Ebru Dildar Edin, Executive Vice President for Corporate and Investment Banking at Garanti BBVA, expects the "use of TLREF-indexed loans to become more prevalent over time. This mechanism offers the possibility of developing the Turkish lira loan market in the long term."
TLREF-lined loans are one of the new options that Garanti BBVA is offering to its customers with revenues in Turkish lira and in need for long-term financing in the same currency. "It is a mechanism that brings advantages both to the lender and the borrower, and we think that it is a very significant step to improve the transparency and the reliability of domestic financial markets. Garanti BBVA is committed to raising awareness about this product, which contributes to developing the TLREF-linked loan market," said Dildar Edin.