The deal between Garanti BBVA and Masfen Enerji enhances opportunities for investors to finance new solar power plants and support Türkiye's renewable energy output.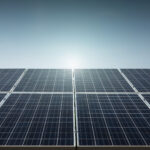 Garanti BBVA's deal with Masfen Enerji is a further step in the bank's bid to boost renewable energy. Masfen has installed 300 MW solar power capacity in Türkiye and abroad. Qualifying solar power projects can now benefit from Garanti BBVA's financing.
Garanti BBVA and Masfen Enerji signed the deal at a ceremony held in Antalya. Under the agreement, Masfen will refer clients requiring finance for solar power projects to Garanti BBVA. Favorable terms will be available for projects that enhance energy diversity, sustainable energy and self-consumption.