Updated app provides simple, convenient way for people to move money to loved ones across borders.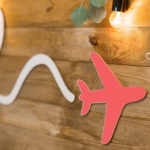 BBVA announced today that its Tuyyo app will do away with transfer fees* for remittances between the USA and Mexico.
The move will further upend the $27 billion annual market for remittances to Mexico from the United States, with Tuyyo looking to extend its service to new territories next year.  Globally, the remittance market is set to reach close to $629bn in 2018.
Tuyyo previously charged a flat transfer fee for each remittance, but the change announced today means that those sending money to Mexico will only incur an FX Fee. The only additional requirement for a registered Tuyyo user, who can send up to $500 per transaction, is to validate their email address after their registration.
Tuyyo customers and their recipients will benefit from BBVA's unique approach to pay out cash by opening up more than 11,000 BBVA Bancomer ATM's in Mexico to card-less cash withdrawals. Tuyyo provides almost instantaneous transfers and convenient access to the funds, while minimizing the costs involved. Recipients will also be able to get the funds straight to their bank account as well as pick them up in cash at bank and retail locations across Mexico.
Tuyyo will also enable senders to include a message and a selfie with the notification of the remittance, so they can ensure their friend or family member sees the love as well as the money coming in. In future phases, Tuyyo plans to expand this message service to include voice and video messages, ensuring the remittance process can properly reflect the reasons people send money across the border.
Sending money abroad is often a critical means to help loved ones pay for core expenses back home. BBVA Research has shown housing and health costs are the most common expenditures of remittance funds, followed by education, paying off debts and starting a business.
Tuyyo Global Head Ignacio de Loyola Gil, said: "In moving to no transfer fees, Tuyyo is really demonstrating its core principles of wanting to make supporting friends and family across borders as simple and cost effective as possible. In the months since we have launched we have seen strong take up of our service, and we believe this will enable even more people to benefit."
With Tuyyo, users can:
Send money 24/7 to Mexico
Recipients can pick up funds within minutes
Recipients can retrieve funds in through one of the largest payment networks in Mexico.
Minimize the costs involved in sending and receiving money - either those charged by money transfer agents or due to travel costs to collect the funds.
Tuyyo users can expect their recipients to access their money within minutes of it being sent.  The app also offers robust support for users.
Find out more information about Tuyyo here.
*Limited time offer: Transfer Fee waived on transactions through Tuyyo. This offer is subject to verification of identity and successful registration in the Tuyyo mobile application and validation of the registrant's email. Offer is subject to change without notice. BBVA Transfer Services, Inc., may also obtain a monetary gain from the foreign exchange conversion of some transactions represented by the difference in the retail exchange rate and the wholesale exchange rate at which BBVA Transfer Services, Inc. purchases the foreign currency.
Tuyyo is a service provided by BBVA Transfer Services, Inc., licensed as a money transmitter (NMLS ID: #937914) by the New York State Department of Financial Services, licensed by the Georgia Department of Banking and Finance, License Number 42938, licensed as a foreign transmittal agency by the Massachusetts Division of Banks, License/Registration Number FT937914, licensed as a money transferor by the Rhode Island Division of Banking, and licensed in all other states, as required.