Visiting the bank has never been so easy: appointments via Garanti BBVA's mobile app
Garanti BBVA customers carry out more than 88 percent of their non-cash transactions without ever setting foot in a branch — using either the mobile banking app, the website, or ATMs.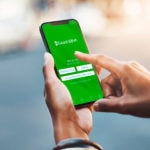 Transactions using mobile devices top the list, accounting for 72 percent of all financial transactions. Garanti BBVA understands, however, that some customers prefer to physically visit a branch to do their banking.
A pioneer in technology driven to make its customers' lives easier, Garanti BBVA uses its mobile banking application to bridge the digital world with the brick-and-mortar: Now customers who prefer to do their banking at a branch can skip the queue by using the 'Appointments' feature in the bank's mobile application. Before visiting a branch, they can arrange one-on-one service by using the 'Mobile Booking' feature. Additionally, customers who have a choice of branches to visit can use the 'Branch Volume Map' feature, which helps customers decide which branch to visit by providing waiting times for the specific branches.
Customers make approximately 5,000 branch appointments per month via the Garanti BBVA mobile application. Consequently, they complete their transactions more quickly, spend less time at the branch, and have increased satisfaction because the bank has helped them use their time more efficiently.
The process is simple: customers who want to make an appointment using the app simply tap on the ATM/Branch tab on the first screen; they don't even need to log into the application. They select the appointment option and choose the date and time to complete their reservation at the nearest branch. If they are not able to keep their appointment, they can cancel it by logging into the 'Appointments — My Bookings' section of the app. Customers who want to consult the Branch Volume Map log in using the 'ATM/Branch' icon on the application's home screen, tap on 'Contact Us' on the 'Tools' menu and are then able to view the most convenient branches by both location and respective estimated waiting times.