Who will decide where the seat of the EBA is located? How?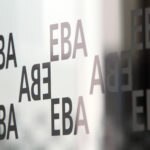 The decision over the future seat of the EBA will be adopted after a bidding process, based on a series of objective and explicit criteria. The chiefs of state and Government of the 27 released the procedure to choose the new seats of the EBA and the European Medicines Agency in late June.  All interested Member States have the opportunity to submit their offer to host one or both of the Agencies by 31 July 2017 at the latest.
The European Commission will study the offers and will issue its assessment by September 30, at the latest. The decision will be taken by a voting process, and the objective is to reach a decision on the new locations in the autumn of 2017.
The decision will be based on the following criteria:
The assurance that the agency can be set up on site and take up its functions at the date of the United Kingdom's withdrawal from the Union;
The accessibility of the location;
The existence of adequate education facilities for the children of agency staff
Appropriate access to the labor market, social security and medical care for both children and spouses
Business continuity
Geographical spread, an objective set in December 2003 by the representatives of the Member States, to prioritize the distribution of agency seats among new member states.
Then, the Commission's assessment will be subject to political discussion.  Member States which have submitted one or more offers to host will be given the occasion to make a short presentation of their offer. Finally, the Prime Minister of the Member State holding the Presidency will inform the 27 Heads of State or Government about the discussion among ministers.
The decision will be taken by vote in the margins of the General Affairs Council. The voting process will consist of successive voting rounds, with the votes cast by secret ballot and all 27 Member States having the same number of votes. The first voting session will be on the European Medicines Agency, the second on the EBA. The member state chosen to host the first agency cannot be candidate to host the second one. Therefore, the two seats will be hosted in two different European capitals.