For almost a decade, the BBVA Bancomer Foundation has been supporting the filmmaking vision, dreams and talent of young university students through its Hazlo en Cortometraje (Do it in a Short Film) contest. This year's contest, with over 1,113 submissions, has been a success. The works are produced by Mexican students - the contest only recently opened to participants from other countries – and focus on topics that basically aim to drive a change in attitude among society with respect to different issues.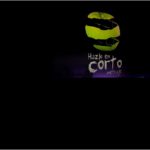 The purpose of the Hazlo en Cortometraje contest is to acknowledge the role of students voicing criticism and bringing change. The short films - which run from 5 to 7 minutes - tell stories that reveal places and characters; situations and individual or collective problems, narrated to force an uninterested society to reflect.
Cinema's universal language has the power to change attitudes, lifestyles and stir people's consciences. Before the internet, the cinematographic expression was the only option for global communication, but its strength has not lost any ground, because, today, images can travel through internet and social networks. Raising awareness through new communication channels is one of the challenges of contemporary society.
The Director of Cultural Sponsorship of the BBVA Bancomer Foundation, Bancomer, Gabriela Velásquez Robinson, sums it up as follows: "Hazlo en Cortometraje has had a quite interesting evolution and has grown significantly in terms of the number of entrants, works and, more specifically, in the quality of the works; many entrants are actually teams that have come together to put out more professional works, each addressing different issues, but all focusing on society."
A factory of dreams
Cinema is the factory of dreams capable of changing patterns of consumption and perceptions around a specific social issue; it is the art or medium used to try to forge a social industry in a particular historic moment; and it is within this context of reference where young university students enthusiastically work and participate with their moviemaking creativity.
Gabriela Velásquez explains that the success achieved by the Contest owes a lot to its strategic partners - such as the Cinépolis Foundation - and the involvement of New Art and Equiscosa, two post-production companies that contribute with their creative input to the contest's organization and offer the winners the opportunity to take part in a workshop. The prize for the winners and the runner-ups in the fiction, animation and documentary categories is 70,000 and 30,000 pesos, respectively.
In the experimental category, only the winner is awarded, and receives MXN50,000.  As additional recognition, the Bancomer Award to Potential is an all-expenses-paid trip to attend the International Film and Television School in San Antonio de Baños, Cuba. The main contribution of the Hazlo en Cortometraje Contest is that it offers a cinematographic creation space for young students. In other similar contests, students end up competing against professionals.
"Hazlo en Cortometraje is a good thermometer to understand what is it that today's youths are concerned about, and how much they care about the seventh art", concludes Gabriela Velásquez.