A study reveals that banking applications in the U.S. are already being used to the same degree as social media and weather apps.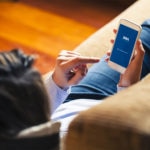 For the close to 2.5 billion people who have a smartphone, this device has become an essential tool for everyday existence. The phone's original purpose was for talking, but thanks to all types of apps and services available through the smartphone, talking has become one of its least used functions. But what is the most used?
According to a recent study published in the United States, social media applications are the most used on smartphones. But, two kind of practical apps follow just behind their social media counterparts: weather and banking applications.
The study undertaken by Citigroup, Citi's 2018 Mobile Banking Study, asked respondents what two kinds of applications they use most frequently on their smartphones. Some 55 percent cited social media applications, 33 percent weather news applications, and 31 percent banking applications. "Mobile banking usage is skyrocketing as more consumers experience the benefits of greater convenience, speed and financial insights driven by new app features and upgrades,'" said Alice Milligan, Chief Digital Client Experience Officer, US Consumer Bank, Citi.
Almost a third of customers use a banking app more than 10 times a month and consequently save time: the study calculates an average saving of 45 minutes a month. Some 91 percent of mobile banking app users prefer to use this tool to physically visiting a bank branch, and 46 percent (62 percent of millennials) have increased their mobile banking usage in the past year. Thanks to their smartphones, customers "visit" their banks from wherever and whenever they want; 19 percent of millennials even admit to using banking apps on dates.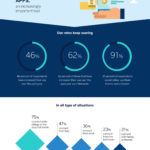 This trend jibes with the BBVA's recent mobile banking adoption data: of the Group's 24 million digital customers, 19.3 million interact with the bank on their mobile devices, representing an increase of 43 percent from 2017. Additionally, monthly mobile interactions in Spain have increased significantly over the past years. Customers use the app on average two times a day, double that of  2016 while the average number of visits to the web site is once a week. As for visiting an office, the average stands at once a month.
New services, new opportunities
Citing Citi Group's study, a recent article by the consultancy Business Insider Intelligence pointed out how financial institutions are working to transform their apps, moving from a tool with basic functionality to one that offers all types of services thus moving to the core of a customer's operational day-to-day needs.
In this sense, BBVA Spain's mobile application is leading the way. Chosen by Forrester Research as the best in the world, it offers standout services such as BBVA Valora, a functionality that helps customers decide whether to rent or buy a house, compares prices, and estimates costs associated with a new home; BBVA Bconomy, which diagnoses a customer's financial health and makes personalized recommendations for savings; and BBVA Baby Planner, a tool to help plan the expenses associated with the arrival of a baby.
These types of services constitute a new range of resources available to the customer that would be impossible without detailed knowledge of the customers' circumstances and needs that customer data provides. The most vigorous of digital banking is moving in this direction: the more information, the better the commercial offer. Thus, Citi's study reveals that 91 percent of mobile banking app users in the United States experienced additional positive outcomes from mobile banking, including greater awareness of their financial situation.