BBVA AM promotes passively managed index funds among institutional investors and private banking customers
In response to the growing demand for passive investment instruments, BBVA Asset Management is encouraging institutional investors to use its range of passively managed index funds, called Bindex. This product line facilitates efficient portfolio creation thanks to the simple nature and low cost of the instruments.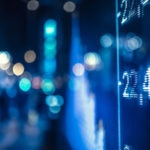 Because they are investment funds, not exchange-traded funds (ETF), BBVA AM's index funds benefit from favorable tax treatment for individual discretionary management portfolios that allow tax-free transfers from one fund to another until shares are cashed in. Customers thus benefit from the increased efficiency of portfolio placement and related transactions.
BBVA AM's passive management Bindex line is made up of five funds that track the most representative indexes of the Spanish, Euro, European, and American stock markets (covered and non-covered), and are sold through Allfunds Bank and Inversis.
The Bindex line also benefits from low costs: the management and deposit commissions range from 0.03 percent for the Bindex USA fund to 0.20 percent for the Bindex USA (Covered).
These funds completely replicate their benchmark indexes, have a tracking error goal of less than 0.50 percent, and have daily liquidity.
The Bindex line targets institutional investors, and may also be of interest to private banking customers who have a contract for discretionary management or independent advisory services with no minimum investment.
BBVA AM's institutional business team has recently reorganized under the leadership of Luis Vadillo, whose remit for BBVA AM managed pension funds and insurance portfolios has expanded to include the institutional business for Spain and Portugal. The Bindex allocation will be undertaken by a coordinated team of ten people who cover the the institutional business throughout the national territory.