BBVA, among the 30 companies with best diversity and inclusion practices in Spain
Intrama, a Spanish consulting firm, presented "VariableD 2019" during FactorW, a diversity event held in Spain. "VariableD 2019" is the third edition of the annual report that the consultancy prepares to assess progress in diversity matters within Spanish businesses. BBVA is included in this year's Top30 list of businesses that are working harder and better to improve on this area, through the development and implementation of inclusion policies. This recognition attests to the bank's commitment to offer equal development opportunities to all its employees and find more efficient ways to solve its customers' needs.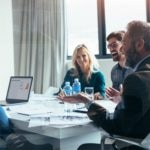 With its inclusion in the list of 30 best companies in diversity, Intrama recognizes BBVA's leadership in the matter. Intrama, a Human Resources consultancy firm that specializes in offering equality and gender training services to companies, presented the third edition of its report, which shines the spotlight on the best inclusion practices by Spanish companies.
The report underscores the quantitative and qualitative progress made by the analyzed businesses, as well as their efforts in capitalizing on the value of diversity through diverse and innovative teams. According to the report, diversity, as a cross-cutting element within the global strategy of businesses, helps improve the work environment and breed talent.
Although there is still a long way to go, the document notes that Spanish businesses are on the right track. The report also identifies key actions to continue driving diversity, such as effective equality plans, diversity audits and training and communication at all corporate levels.
The challenge of diversity
BBVA commitment to diversity, understood in its broadest sense, is a longstanding one. The company understands that workforce diversity helps companies provide better responses, which combine different points of view. One of the policies yielding the best results in gender equality maters is the application of the Rooney Rule in selection processes, which requires at least 50 percent of the pool of candidates to fill vacancies within the organization to be made up by women.
These and other initiatives have turned BBVA into one of the leading companies in terms of diversity. And this leadership has been recognized through the company's inclusion in some of the world's most prominent rankings on the matter, including Bloomberg's Gender Equality Index 2018, and Equileap's 'Gender Equality Global Report & Ranking'.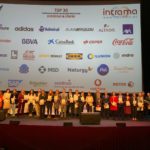 Top30 companies with best diversity and inclusion practices in Spain - Intrama