BBVA expands its Quantitative Investment Strategies offer to South America
BBVA is rolling out its innovative Quantitative Investment Strategies (QIS) product line for investors in South America, focused on the design, manufacture and distribution of investment strategies that materialize in proprietary indices. In March, Peru will become the first country to incorporate these innovative strategies into local investment products. Colombia and Chile will follow.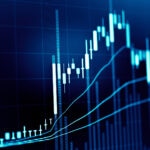 BBVA is taking its wide range of QIS products, already available in Europe, the United States and Mexico, to South America. The quantitative strategies will be: thematic, with indexes geared at capturing megatrends such as sustainability, technological disruption, resource scarcity or the shift in economic power, among others; systematic strategies, with indexes that seek to improve profitability through exposure to factors such as value, growth or volatility; or strategies tailored to meet customer needs.
In March, Peru will become the first country to incorporate these innovative strategies into local investment products. It will do so with a range of thematic indexes covering the main investment trends: ESG, next-generation networks, cybersecurity, health and wellness, and resource scarcity. BBVA plans to expand that range throughout 2022 by incorporating other thematic investment strategies and asset classes, thus offering a suitable investment solution for all customer profiles.
BBVA's value-added offer for investors
BBVA applies a unique manufacturing process to its thematic indexes based on an in-depth analysis, using a fundamental and quantitative approach, of the main investment trends, identifying their value drivers and integrating them through strategy construction rules.
Through these strategies, clients may invest directly in the indexes or indirectly through investment vehicles in which they are included. All the indexes created by BBVA will be integrated into the standard product range, allowing customers to invest in them in the format that best suits their needs, whether they are warrants, structured notes, deposits, ETFs, mutual funds or by directly arranging a derivative on them.
Javier Enrile, Global Head of QIS Sales at BBVA, says: "The investment community's interest in quantitative management continues to grow due to its cost efficiency, flexibility, high degree of transparency and clear objective of generating value for the end investor. The expansion of our product to these countries is a natural step in our goal to bring responsible and transparent investment opportunities closer to our clients.
BBVA offers investment products such as derivatives and structured products that help its customers around the world manage their portfolios, access new markets and asset classes, and at the same time protect all or part of their capital. In order to build a strategic relationship with its clients, the bank proposes and structures tailored investment solutions to meet their needs.
In line with the objective of BBVA Corporate & Investment Banking objective of supporting its clients in their transformation towards more sustainable business models, BBVA has launched a new carbon markets business line that offers its corporate clients the possibility of trading emission allowances and carbon credits.