BBVA Global Wealth joins We Collect to promote its art consulting services
BBVA Global Wealth (GW), the BBVA Group private global banking unit has entered into an agreement with art advisory firm We Collect to expand its art advisory services to customers in Spain and Switzerland. One of BBVA GW's goals is to promote non-financial art-related issues, incorporating new opportunities for customers throughout 2020.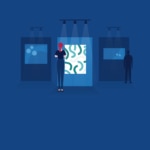 We Collect is an art gallery with locations in Madrid and London; it is the first club for art collectors in Spain. Through BBVA's agreement with We Collect, private banking customers in Spain and Switzerland will have access to specialized buying advice for art collectors, art collection management, appraisals, and tax-related assistance, among other services. They will also be able to attend training programs, presentations, and workshops delivered by specialists.
The first BBVA-We Collect collaborative event took place on Thursday, February 27th, at the ARCO fair in Madrid. Enrique del Rio, CEO of We Collect, was on hand to take a group of customers through the most important stands of the premier international contemporary art show.
In addition to providing consulting services, the BBVA art proposition includes one of a kind experiences, exclusive closed-door visits for its private banking customers to Spain's major art museums: the Prado and the more recent Thyssen museum.
BBVA GW customers will also have access to the BBVA Group art collection, in collaboration with the BBVA Artistic Heritage office. The opportunity includes visits to museums that have works on-loan or with parts of their collections in storage; visits to the studios of artists whose work BBVA has collected, and visits to workshops for the restoration of painting, paper, sculpture and decorative arts in the BBVA collection. For example, in February, BBVA organized two private events for its customers at the Carmen Thyssen Museum in Malaga.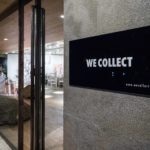 We Collect headquarters in Madrid.