BBVA invests in the best  digital financial services startups. The bank has announced that it is expanding its Fintech  fund up to 250 million dollars and the agreement with Propel Venture Partners (Propel).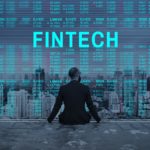 Propel will manage 250 million dollars over two funds, one in the US and one in Europe. In addition its headquarters in San Francisco, Propel will open an office in London from where it will invest in the fintech ecosystem  of the UK and other European countries.
Propel will support investments of startups , in initial or more advanced funding stages that integrate technology and finance. Payment methods, loans, insurance, asset management, e-commerce, security and compliance are in its sights.
The agreement is in addition to those made by BBVA in recent years. BBVA has made direct investments in financial technology companies to support their development, as part of the bank's digital transformation plan. In 2014, BBVA bought Simple bought Simple and in late 2015 it invested 45 million pounds (64 million euros) in the capital of Atom - - the first exclusively mobile bank in the United Kingdom- for a 29,5% stake.
These investments form part of BBVA's strategy of becoming a leader in financial services in the digital age.