BBVA Data & Analytics, BBVA's center of excellence in financial data analysis, has announced today that it is joining the "Data for Climate Action" challenge hosted by Global Pulse, a United Nations innovation initiative on big data.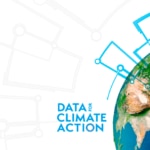 Data for Climate Action is an unprecedented open innovation challenge to channel data science and big data from the private sector to fight climate change. Data scientists, researchers, and innovators from around the world are encouraged to apply and submit their proposals at DataForClimateAction.org by April, 10th, 2017.
"Driving effective action on climate change requires not only climate data, but also rich information about human behavior," according to Robert Kirkpatrick, director of UN Global Pulse. "Big data can provide dynamic feedback on how communities affect and are affected by the climate system, and enable innovation to increase sustainability and resilience. This data is primarily held by companies, like those participating in Data for Climate Action."
To support the challenge BBVA Data & Analytics will provide statistical data on transactions made with BBVA debit and credit cards in Spanish retail stores during 2014, 2015 and 2016 through its Open API platform. In this way, BBVA is opening its core and bank functionalities to researchers in order to boost innovation for climate action and in the whole financial industry.
This is BBVA Data & Analytics' second collaboration with UN Global Pulse, following a research collaboration earlier this year to measure economic resilience to disasters with financial data. The project looked at the economic impact of Hurricane Odile in Baja California Sur, Mexico, and its initial results were presented at the Bloomberg Data for Good Exchange event in New York in September 2016.
BBVA Data & Analytics CEO Elena Alfaro said: "At BBVA Data & Analytics we believe in the moral obligation of data-driven organizations to share data and contribute to society. In our previous collaboration with UN Global Pulse, we discovered that aggregated financial data can yield insights into how crisis affect vulnerable populations. Together we demonstrated a novel method to measure communities' economic resilience to natural disasters. The Data for Climate Action challenge represents another concrete way to put data to work for climate action, and we look forward to contributing once again, with our aggregated financial data and our excellence in data science".
The initiative is being launched with support from Western Digital Corporation. Companies contributing data for the "Data for Climate Action" challenge include Crimson Hexagon, an enterprise social media analytics company; Earth Networks, a weather and lightning sensor network operator; Orange, a global telecommunications provider; Nielsen, a global measurement and analytics company; Planet, an earth-imaging satellite network operator; Plume Labs, an air quality data analytics company; Schneider Electric, a global specialist in energy management and automation; and Waze, a community-based traffic and navigation app.
In addition, select researchers will be eligible to receive cloud-computing support from Microsoft, as well as data visualization support from Tableau.
About the Challenge
Data for Climate Action will target three areas relevant to the Sustainable Development Goal on climate action (SDG 13): climate mitigation, climate adaptation, and the linkages between climate change and the broader 2030 Agenda.
The challenge aims to generate original research papers and tools that demonstrate how data-driven innovation can inform on-the-ground solutions and transform efforts to fight climate change. It builds upon the model of data science competitions pioneered by organizations like Kaggle, and company-specific initiatives to share big data for the public good, such as the "Data for Development" challenges hosted by Orange.
Researchers who are selected to participate in Data for Climate Action will have four months to conduct their research. A diverse panel of experts in climate change and data science will evaluate final submissions based on their methodology, relevance, and potential impact. Winners will be announced in November of 2017.
To submit an application or find additional details on the challenge, visit the official website at DataForClimateAction.org.