Money isn't everything; supporting communities, visibility, training, and strategic support are the key pillars of the BBVA Momentum program. This is one of the conclusions coming out of the panel, 'BBVA Momentum: Support for Social Entrepreneurs,' organized by The Next Web in collaboration with the Financial Times, and in which BBVA's social entrepreneurship support initiative has been featured for best practices. María Erquiaga, global head of BBVA Momentum and Arancha Martínez, founder of Itwillbe.org and participant in the 2017 Momentum program, shared an online platform to stress the growing importance of sustainability in entrepreneurial ventures and the value of social innovation with an impact.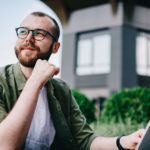 Maria Erquiaga provided an overview of the program's history since its inception in Spain in 2011, followed by  its arrival to Mexico, and then its transformation into a program with even greater reach in 2017. "When we decided to broaden the program, wanting it to be international in scope, we renamed the initiative BBVA Momentum (previously it was the Momentum Project) and we teamed up with Headspring Executive, a platform conceived from a partnership of the Institute of Business (IE) and the Financial Times. We were looking for our entrepreneurs to further bolster and grow the program."
This increased impact also translated into a geographical expansion of participating countries.  "Countries such as Colombia, the United States, and Turkey joined. We expanded our partners. We also got involved at a local level with other key players. In summary, the program has operated in six countries and helped 684 entrepreneurs grow. Many of them have successfully carved out a place for themselves in their markets, thanks to cutting-edge products and new approaches to business. Close to 500 of the bank's employees have participated in the program as mentors and specialists, providing strategic advice and/or experience."
In the future, BBVA wants to maintain the pioneering nature of the program, which requires more innovation, in María Erquiaga's opinion. "We are designing a new program that aims to address the current needs for entrepreneurship - not only among social entrepreneurs, but also among those entrepreneurs who are fighting to stay afloat." In her opinion, they are the ones who have suffered the most recently: "Entire sectors could disappear as others have to survive." Erquiaga also noted that companies will emerge in new fields, adding, "they all have new needs, especially in terms of their financial and digital training."
To this end, BBVA is planning to help them with their transition toward sustainability. "We want to help entrepreneurs who want to transform their business and make it sustainable because it is already being demonstrated that sustainability is also profitable. We also want to help those who are launching a business in sectors like the fight against climate change, the circular economy, renewable energy and social impact."
The global head of the program explained the benefits of participating in BBVA Momentum. "We help entrepreneurs grow by offering access to finance, but also a wide range of non-financial support: training, mentoring, visibility, networking, ecosystems and other key player connections." The overall experience has been very positive. "Social entrepreneurs are transforming the world through their companies and offering innovative solutions to social and environmental problems. We are very proud of them because they have consistently demonstrated their ability to innovate under the most difficult circumstances, and the coronavirus crisis is no exception."
"We want to help entrepreneurs who want to transform their business and make it sustainable"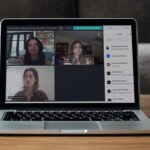 María Erquiaga, Arancha Martínez y Rachida Justo in the virtual event organized by The Next Web in collaboration with Financial Times.
Rachida Justo, academic director of BBVA Momentum Social Enterprise Accelerator and panel moderator, introduced Arancha Martínez as one of the "most innovative entrepreneurs in Spain and on the global stage." Martínez spoke about the importance of making new contacts and making the most of them during the course of the program. "We understood that we had something that could really create an impact, but we couldn't launch it alone because we were only a small entity. During the six months we were in the program we were able to spend time thinking about and working on who should be our alliances, our partners in this project." The program was successful and opened the door to new contacts she needed, such as UNICEF and other international NGOs. "What we need is people and organizations who join us and together help us make an impact." Following this path, funding is not the priority. "That's part of the most important message to send, it's not at all about money. We need partnerships."
Itwillbe.org is a venture that supports  international cooperation and awareness. Its founder wanted to emphasize the importance of sustainability during her participation in the panel. "It's a very important topic today. All organizations, whether established entities or startups, are looking for a way to convey their purpose to stakeholders and even get them more involved when it comes to stimulating the growth of solutions to social and environmental problems." This entrepreneur, who won the 2018 Princess of Girona Social Award, expressed her gratitude for the opportunities BBVA Momentum provided. "We had the opportunity to work with experts who helped us define our model and analyze how we should approach customers."
Now, in the throes of the coronavirus, the social entrepreneurial venture is featured as a source of opportunities and innovative solutions. "As entrepreneurs, I think we have the passion and commitment to strive. Businesses and other institutions should really read the [UN] 2030 Agenda because it is a common agenda that we should advance, and use to fight COVID-19," Martínez said. BBVA Momentum will continue supporting social entrepreneurs this year. By way of example, it has already launched a new call for applications in Mexico which it will use to support the growth for 100 entrepreneurs.
The Next Web (TNW) is the organizer of an annual conference series focused on new technologies and newly created businesses in Europe. This year, TNW, in association with the Financial Times, launched the online event, 'Transform Couch Conference' under the title, 'Driving the Future of Business in Unprecedented Times.'