Christmas and New Year's are coming and with them, new resolutions and new dreams.  BBVA wants to celebrate these holidays by recalling that opportunities are within everyone's reach, in line with the company's corporate purpose: "To bring the age of opportunity to everyone. "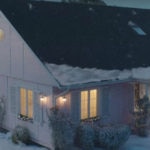 "I never dream when I'm asleep. I dream when I'm awake," said the Spanish artist Joan Miró. BBVA wants all of its customers' dreams to come true. This is a time of year when we look back and take stock of what we have accomplished and set new goals. It's also a time to remember all the resolutions that were left on the shelf.
A little girl turns the resolutions her mother made years ago into reality. She's the main character in this holiday greeting film that reminds us that our dreams can come true, no matter how long it may take.
One year after presenting the Group's new tagline: 'Creating Opportunities,' this Christmas campaign closes a year in which consumers have been able to clearly perceive BBVA's process of transformation. Through different digital products and services, 'Creating Opportunities' has been introduced into all the countries where BBVA has a presence, through commercial campaigns that promote a message: opportunities are within everyone's reach.
This short film celebrating Christmas was directed by Claudia Llosa of Peru, winner of a Golden Bear award at the 2009 Berlinale film festival. Óscar Faura, winner of many film industry awards, worked as photography director. The video was produced by the DDB agency, a member of the Omnicom group, During this holiday season, 'A Christmas Story' will be distributed in all the countries where BBVA has a presence.
For BBVA, the best gift is helping others fulfill their goals.
MERRY CHRISTMAS!