BBVA Corporate & Investment Banking (CIB) has decided to boost its equities capability for corporate clients, issuers and institutional clients along two vectors: on one hand, developing its equity investment products factory and digital platforms for product distribution; and, on the other, expanding its ECM (Equity Capital Markets) execution capabilities through a strategic alliance with Oddo BHF, one of Europe's leading equity research and distribution entities.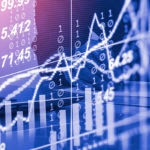 Investing in tech platforms for the equity products business
BBVA CIB is advancing in its equities business strategy to create a stronger investment products franchise that will leverage the opportunities now emerging in the market.
In the past few months, the investment banking arm of BBVA has invested heavily in tech platforms and solutions to improve the scalability of its equity investment product platform, while continuing to develop digital distribution channels. As a result, last June the bank launched "epricer", a web-based solution for structured equity and credit investment products.
In line with the transformation of the equities business, over the course of 2020 BBVA will discontinue its cash equities business in the secondary market for institutional clients in Europe. For institutional clients in BBVA's other geographies and BBVA retail clients in Spain, the cash equities business and available execution services for the purchase and sale of shares will remain unaffected and continue as until now.
Strategic alliance with Oddo BHF
In view of the challenges faced by the equity markets in the form of globalization, the MiFID2 regulation and the concentration of liquidity pools within certain investor groups, BBVA has decided to strengthen its execution capabilities for primary market transactions, thus offering its corporate clients higher value-added and wider access to institutional investors.
The bank has accordingly entered into a strategic alliance with Oddo BHF, one of Europe's leading brokerage platforms, which covers over 500 listed companies and has access to a wide global base of institutional investors from its offices in Paris, London, Frankfurt and New York. As part of the deal with BBVA, Oddo BHF will open an office in Madrid to broaden its coverage of Spanish and Portuguese listed companies.
BBVA seeks to further strengthen its close ties to its Spanish corporate clients by boosting its advisory capabilities with this alliance, which showcases both entities' commitment to the Spanish market.
Luisa Gómez Bravo, Global Head of BBVA Corporate & Investment Banking, says: "BBVA has an ambitious growth plan for its equities franchise as a provider of investment solutions. In parallel, with Oddo as our strategic partner, we are bolstering our equities advisory capabilities in Europe."