BBVA supports Iberdrola's sustainable financing strategy with two new credits
Iberdrola has signed two new sustainable syndicated loans for a total of 5.3 billion euros, the largest ever signed globally. BBVA has led these transactions by acting as a sustainable agent.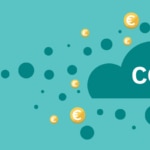 These two sustainable syndicated revolving credit facilities are the largest to date in terms of green loans on a global scale. Both are part of the recent financing trend in Europe that includes price adjustment mechanisms linked to the progress of the sustainability of accredited companies.
Specifically, the particularity of these transactions in Iberdrola's favor is that the financing margin has been linked to the progress of its CO2 emissions, as certified by the environmental agency Vigeo-Eiris.
Iberdrola is extremely committed to caring for the environment and is one of the world's leading green bond issuers. In fact, the energy company and BBVA previously collaborated on a 500-million euro bilateral green loan granted in February 2017, the fundamental purpose of which was to finance projects related to energy efficiency and renewable sources.
BBVA, a benchmark in sustainable financing
BBVA has the capability, knowledge and experience to provide its customers with top-quality advice on sustainable funding solutions in both bonds and loans, and is playing a key role in developing both markets.
In the green loans business, in which BBVA has been a pioneer and is a fundamental driving force, the bank closed 2017 as the most active entity worldwide, with a total of 11 operations in Europe and Latin America for clients from various sectors and is the undisputed leader in Spain.
The bank has been the most active bookrunner in the green bond market in Iberia in 2017 and is a global benchmark after advising, placing and structuring green bonds for clients from different sectors in Mexico, the U.S. and Europe, in local currency as well as in euros and dollars.