Atom bank, the UK's first bank built for mobile and the country's fastest growing mortgage lender, has agreed a multi-year partnership with leading fintech Thought Machine to put its next generation of personal and business banking products onto Thought Machine's Vault platform.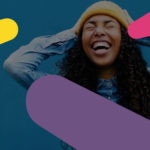 Announcing the news, Edward Twiddy, Atom's Chief Innovation Officer, said: "We are absolutely delighted to be combining the customer focus and experience of Atom with the engineering skills and ambition of Thought Machine."
Thought Machine is a UK-based growth stage technology company which builds cloud native technology for banks. Vault is a next generation cloud native core banking platform which has been written from scratch by Thought Machine. Vault is completely flexible, and can be configured to run any type of bank. Smart contracts are used to implement the full range of banking products, from mortgages to current accounts, and its workflow engine is used to define the operating model of the bank.
"The coherence and elegance of Thought Machine's Vault platform offers Atom a radically innovative and agile alternative to traditional banking technologies. Vault's unique features such as its smart contract system for products, and workflow engine for bank processes, enables Atom to develop a bank which transmits its vision and values through the business and into the hands of our customers."
All data runs in real time within the system, meaning data analytics and regulatory reporting can be fully automated. APIs create the ability to have fully automated customer interaction via mobile and web applications, greatly reducing the time and effort for customer interaction.
"This will be a spectacular change in the way we shape our bank and serve customers. The partnership confirms Atom's determination to remain at the cutting edge of implementing technologies that create better customer experiences and outcomes. Just as we did when we brought biometrics to UK banking we will continue to innovate for a purpose."
Paul Taylor, CEO of Thought Machine, said: "Thought Machine is built for banks and brands that want to take customer expectations to a new level. Being genuinely cloud native —rather than simply put into the cloud— our Vault platform offers agility, scalability and resilience alongside the very highest levels of security. We've been working with the Atom bank team now for a couple of years and it's a real pleasure to announce this partnership."
Atom bank is the UK's first bank built for mobile and the country's fastest growing mortgage lender. In March this year, BBVA increased its stake in Atom Bank taking its shareholding to 39 percent.