BBVA backed Atom Bank has been named as one of the world's top ten fintech firms for the third time in a row.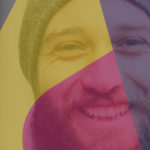 The UK based mobile phone-only bank came in at number 8 in a list of the world's top 100 fintech firms.
Once again the list was dominated by Chinese fintech firms, with Ant Financial - the world's most valuable fintech firm which was spun out of Alibaba - taking first spot. In fact Chinese fintechs took five of the top ten positions, with the US having three entrants, and Germany the other alongside Atom. The list is compiled each year by KPMG and venture capital firm H2 Ventures.
Commenting on the accolade, Mark Mullen, CEO of Atom, said: "We are delighted that our progress in Atom continues to be recognised and we are only just getting started.
"We are continuing to invest in our people, our processes and our technologies on our journey to change banking for good, for the better, for everyone," Mullen said.
The annual list includes the leading 50 established fintech companies across the globe, as well as the most intriguing 50 'Emerging Stars' – exciting new fintechs with bold, disruptive and potentially game-changing ideas.
Key findings from this year include that global competition is expanding with 17 countries represented in the top 50 companies, and 22 in the overall list of 100.
Another interesting element is the emergence this year of new fintech sectors, including Regtech (regulatory technology), which is represented by nine start-ups. Meanwhile Insurtech continues to grow with 12 companies in the line-up.
In total, the Fintech 100 includes 35 companies from the Americas, 28 companies from EMEA, plus 13 from the UK, and 24 companies from the Asia-Pacific region, including 10 from Australia and New Zealand.
The top 10 are a strong reflection of the diversity of fintech innovation
The level of funding has continued to rise for the Fintech 100, with the 50 established companies attracting an additional US$14.6 billion of capital since last year's report, just 12 months ago, an increase of more than 40 percent from 2015.
Ian Pollari, Global Co-Lead of KPMG Fintech, commented:  "Disruptive fintech companies continue to dominate the Fintech 100, representing strong interest from investors in business models and management teams that are seeking to radically change the industry paradigm.
"That said, the importance of 'enablers' - companies working in cooperation with financial services institutions to steadily improve products and services - has remained steady. Across the 2017 list, there are 27 such enablers; working across accounting, insurance and banking."
Confidence in fintech
Ben Heap, Founding Partner at H2 Ventures said: "Capital continues to flow into the fintech sector reflecting investor confidence in the future potential of these firms. Twelve companies on this year's list have raisings over US$100M, including ZhongAn's US$1.5B raise in conjunction with its recent IPO on the Hong Kong Stock Exchange.
There are fintechs with lending and payment platforms, insurtech, digital banking and companies applying big data to fintech.
"Superior data and analytics capability notably will be a requirement to be a great financial services firm in the future, be it a traditional bank or a game changing fintech start-up."
BBVA owns around a 29.5% stake in Atom, having increased its financial investment in the brand earlier this year by £29.4m. The additional investment allowed BBVA to continue as Atom's main strategic investor.
Atom was the U.K.'s first mobile-only bank. After securing its banking license in June 2015, it launched operations in April 2016 with two market-leading Fixed Saver accounts and a loan offering for SMEs.
From the start, Atom set out to build a customer-driven bank, designed to meet their new needs and optimized for mobile clients. Atom Bank recently launched its first mobile mortgage product, allowing borrowers to manage everything in an app.
Acquisitions and investments play a key role in BBVA's digital strategy. In December 2016, BBVA bought Mexican payments startup Openpay, and in March of that same year, it took over Finnish startup Holvi.
In 2015, the bank acquired leading user experience firm Spring Studio and in 2014 it purchased big data startup Madiva Soluciones, and U.S.-based Simple, a tech company that's changing the way people bank and think about money in the U.S.
BBVA also holds key financial stakes in prominent Silicon Valley startups through Propel, its fintech VC.