Financial technology companies come together in Spain to become more competitive
The Association of Financial Technology Companies has been created in Spain with the aim of strengthening this emerging industry in the country to prevent foreign companies from "eating up the local market."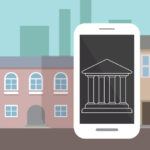 In the last two years there has been a boom in terms of investment in what is already considered a Fintech, industry, i.e. industry related to financial technology. "This is an emerging industry with many players on different verticals," maintained Philippe Gelis, CEO of Kantox, who estimates that there are around 2,000 fintech companies worldwide encompassing 20 billion euros of financing.
With the challenge of helping themselves and being more competitive, six Spanish fintech startups founded the Association of Financial Technology Companies in Spain: Arboribus, Comunitae, Deudae, Finanzarel, Kantox and LoanBook. In the association's founding manifesto five reasons were put forward for inspiring its creation:
Because financial technology is, in this digital age, the future of financial services.
To promote and support Spanish fintech companies. In Gelis's opinion, the president of this new association, "if the Spanish startups from this sector do not take off in the medium to long term, foreign companies will eat up the local market".
Because we need to start communicating the industry's activity to society and initiate collaborative contacts with governments to remove barriers to growth. "We must work to achieve regulation, which is necessary in this industry" Gelis stressed.
To foster a competitive environment with traditional financial companies. Gelis stressed that even though they compete in certain products or services, collaboration between the traditional and the digital aspect is a must. In fact, he stressed that there are 'open' banks, such as BBVA, who understand the need for this collaboration.
Because we have to promote the values of transparency, honesty in pricing, cooperation and user orientation, which are the values that characterize the area of financial technologies.
"Financial technology is a recent phenomenon in Spain. We are now in the process of creating and building our credibility and reputation that will enable the process to be accelerated in the coming years," pointed out Carles Escolano, cofounder of Arboribus, to justify this new organization.
In this regard, Francisco Amian, CEO of Deudae, lamented that the Fintech sector in Spain "is lagging behind", so he has predicted that if competitiveness does not improve, "foreign companies will enter with sufficient capital" to corner the industry. "Our market is very small and there are presently no barriers to entry," Amian highlighted to ask for more institutional support in light of the difference in growth that exists today between companies from the US and UK and the Spanish.
Finally, Eloi Noya, LoanBook partner, insisted on the talent that exists in Spain within the financial sector, which is leading to many emerging initiatives. Therefore, regulating the industry is one of the key elements that this association has been demanding since its inception.