2015 is up and running and looks like shaping up to a year in which cell phone payment technologies are to become increasingly more important and widespread: it is expected that in the course of 2015 their use will rise, with cell phone payments set to increase by 60.5% thus setting the figure at 47,000 million. Sector competition is also expected to rise.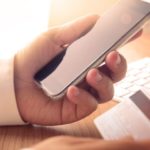 The recent and successful movement of Apple Pay can be added to the situation already stirred up by eBay by plotting a strategy to enable the secession of its leading online payment service, PayPal, to free it and enable it to adapt swiftly to this new, changing environment. Some of the forthcoming trends to look out for are the following:
Cell phone payments between friends
A lot of eyebrows were raised with a degree of skepticism when an instant messaging App like Snapchat, the brand of which is mostly associated with selfies and sexting, decided to present Snapcash, a new feature (jointly implemented with Square), which would allow its users to send and receive money from the same chat App; thus giving a boost to minority Apps like Venmo, which are based on making payments between friends for 'kitty' purposes or to pay back small loans. But perhaps by the end of this new year the CEO of this company, Evan Spiegel, will have received a well deserved applause all around for having anticipated the evolution of cell phone payment technology.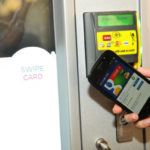 NFC: the cell phone as a payment card
Among the numerous applications of Near Field Communication (NFC) technology, which has been designed to make communication possible between nearby devices, is the possibility of becoming the port for numerous payment systems over the cell phone. This would enable users to use their cell phones to pay in all types of outlets without any need to use either cash or physical credit or debit cards.
The spreading of this cell phone payment system among the general public has had to wait for a start to be made on implementing NFC technology in the majority of new smartphones coming onto the market. That leader platforms and standards be defined is another issue pending in this field: the popularity of Google Wallet and Apple Pay would already be making ground in this area, at least in the USA. We may very well witness their dissemination to retail outlets throughout first world countries in the course of 2015.
Payment systems in retail chains
Indeed, the main hindrance to the implementation of NFC technology in the USA is neither technological nor related to consumer behavior, but rather a boycott caused by the business strategy of the heavyweights in the retail sector: Wal-Mart, Best Buy,Gap, Old Navy, 7-Eleven, Dunkin' Donuts, Sears, Kmart, Banana Republic, etc., who have for some time now been working on their own cell phone payment App (CurrentC, based on the use of QR codes). Consequently, they have been blocking the use of Google and Apple payment solutions in their outlets.
The key lies in the fact that payments made over this App are managed by means of current accounts and not cards, thus a saving is made on the fee which would otherwise have to be paid to the banks for each transaction. Only the future will tell whether this strategy is successful or not. However, the business weight of those behind it would suggest it is a trend to be taken into account in 2015.
The Bitcoin as the 'common currency' for Africa
Unbeknownst to a lot of people, sub-Saharan Africa was the first region in the world where cell phone payments became widespread among the general public and took on an important weight in the economic life of the region. SMS-based systems like mPesa made it possible for users of simple technology phones there to conduct transactions easily in environments with no bank branches.
The problem they are now facing is the big fragmentation of their cell phone payment system (and, indeed, their financial system as a whole): most payments systems are national, thus causing widespread regulatory disparity among the different countries.
Owing to its particular characteristics, such as that of its crypto currency, Bitcoin could have already overcome this obstacle, acting as the 'common currency' for the region. However, the scarcity of smartphones among the population put paid to this. To date, the creation of the Bitcoin wallet by 37coins, which is also SMS based, could open a new door to businesses in a host of African countries.