BBVA's Turkish unit builds on years of proven responsible banking and a commitment to the communities it serves by issuing a 5-year $50 million green bond.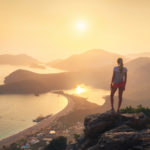 Garanti BBVA has launched an innovative product that adds to over fifteen years of initiatives focusing on environmental and social sustainability. The funds raised from the recent bond issuance will be allocated to renewable energy or other projects that deliver solutions to combat climate change.
Garanti BBVA is already the leading provider of financing in Turkey for renewable energy overall, and wind power specifically. It exploits its international reach in order to identify global best practices that can be adopted and improved, thus contributing to sustainable development locally and globally. Now the bank further demonstrates its commitment to responsible and sustainable development with this green bond issuance, the first transaction of BBVA's Turkish unit under the Group's new Sustainable Bond Program. An international sustainability rating agency has certified the BBVA program's compliance with the Green Bond Principles (GBP).
Garanti BBVA's Executive Vice President Ebru Dildar Edin underscored the bank's commitment to the UN Principles for Responsible Banking saying, "One of our goals is to galvanize the banking sector into delivering a sustainable, equal, and prosperous future for everyone. We are pleased to be able to further support renewable energy projects with new green and social bonds in our portfolio, products that are crucial in the fight against climate change."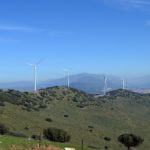 Garanti BBVA is Turkey's leading provider of financing in Turkey for renewable energy overall, including wind power.
In 2017, Garanti BBVA signed an agreement with the International Finance Corporation  (IFC), a member of the World Bank Group, to issue $150 million in mortgage-backed securities (equivalent to approximately 540 million Turkish lira) over a period of five years. This deal, the first IFC-Garanti BBVA joint transaction in Turkish lira and Garanti BBVA's first foray into green bonds, was also IFC's first issuance of mortgage-backed securities in Turkey. It primarily finances environmentally-friendly projects under the category of "Green Mortgages," focusing on  energy efficient buildings.
The following year, Garanti BBVA issued its first social bond in conjunction with IFC, a bond designed to support women entrepreneurs and the first of its kind to be issued by a private bank in an emerging market.
According to Ebru Dildar Edin, banks play a key role in delivering a sustainable future. The bank's executive vice president emphasized the initiatives that demonstrate just how Garanti BBVA has stepped up to this challenge. For example, Garanti BBVA introduced a new loan structure in Turkey, which incentivizes customers to stay sustainable throughout the credit term.
In 2018, the bank signed two Green Loan agreements that stipulate interest or commission rates that are dependent on sustainability performance (a first of its kind in Turkey). The bank also launched the world's first "Gender Loan," which is used to promote and retain women in the job force. "We are proud to set an example of responsible banking by closing the decade with a bond that will contribute to sustainability in the decades to come."