Garanti BBVA updates its mobile banking app, rolls out new features
BBVA's Turkish franchise has improved the landing page of its Garanti BBVA Mobile app with an improved design and new digital banking features.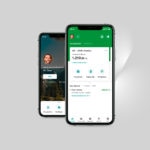 More than 8.5 million Garanti BBVA customers will have access to the new version of the bank's mobile app, featuring a more user friendly design, and new functionalities, such as one-tap access to 'Cash withdrawals/deposits' or 'Bank without visiting a branch'.
'Banking without visiting a branch,' one of the app's most highly-rated features, helps users learn how to make the most of the app's digital functionalities, offering clear instructions about how to access the different options. Thus, new users are able to start using Garanti BBVA Mobile without any further assistance. The one-tap feature provides quick access to their accounts' balances, credit card limits, movements, or most-used transactions.
Garanti BBVA executive vice president Işıl Evlioğlu explained that "We want to improve user experience through the new features included in our mobile app and facilitate the use of our digital channels in banking transactions. With the upgrades we have rolled out in our mobile app, we want to make our customers' lives easier during these days of confinement." As the executive said, "customer needs and expectations constantly change and are reshaped as new technologies emerge."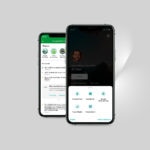 The new Garanti BBVA app offers an improved design and new banking features.
These new features will allow customers to leverage the possibilities of digital banking and learn how to use them adequately. "Our smart solutions are intended to make our customers' lives easier, offering them a simpler, easier and more time-effective digital experience," said Evlioğlu.
The executive underscored that at Garanti BBVA, user experience development is an ongoing process. "Thanks to the studies we conduct on a recurring basis to enhance the service we deliver to our users, we are constantly in touch with them to improve their experience. Going forward, our goal is to take the steps required to offer a more customized experience, facilitate our users' daily financial lives and improve their financial health," she explained.
Leveraging available technologies and the possibilities of digital banking, Garanti BBVA's digital clients can perform virtually any transaction they wish without having to visit a branch. For example, users lacking a credit or debit card can make a video call through the 'Obtain PIN/I forgot my PIN' without having to visit a branch. Garanti BBVA Mobile also offers customers a one-stop shop for all their information needs. A single platform from which they can check and learn about notifications, customized promotions, account statements, transaction history and product offers.