BBVA named as best incumbent bank by leading fintech consultancy
A leading European fintech consultancy has named BBVA as the world´s best incumbent bank. The award comes from specialist Fintech and digital banking experts 11:FS, as part of their annual Pulse Best of 2017 Awards.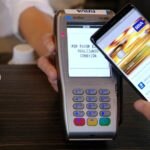 11:FS's Pulse analysts spent the past year reviewing hundreds of products, services and processes from banks and start-ups around the world before deciding on the brands that they say deserve recognition.
With regards to BBVA –the only non challenger brand included in the list– 11:FS had this to say: "In 2017 BBVA were by far the most exciting traditional bank in terms of digital offerings (and they're one of our favourite traditional banks in Pulse), and we're not alone in thinking this. "We particularly liked the variety of different design features available on their mobile app, with carousel features sitting neatly alongside a sidebar and an image of the user's card – "BBVA have really put time and money into their digital development, and the UX really shines as a result. Exciting times lie ahead for the Spanish retail bank."
BBVA's focus on user experience (UX) when it comes to designing digital products has been demonstrated throughout the year with other notable awards. Forrester Research, for example, named BBVA as having the highest scoring banking app in the world and followed that up by also naming BBVA as having the highest scoring online banking services too. BBVA´s Turkish bank Garanti also secured second spot on the list.
Commenting, BBVA´s Global Head of Customer and Client Solutions, Derek White, said: "An award like this, from a company like 11:FS which is an industry leader in supporting and understanding the fintech sector, is a great achievement. As we have repeatedly said though, we are still very much at the start of our transformation and our customers and clients can and should expect even more innovative, exciting and productive products and services from us this year and beyond."
As the 11:FS report notes, next year "we can expect more innovation" from BBVA, highlighting the access to BBVA mobile banking through iris scanning. The reference is to a feature through which BBVA has become the first Spanish bank to offer its customers Samsung's advanced iris scanner technology, Samsung Pass. The system verifies the user's using the unique patterns around the eye as an identity check, before granting access to their accounts, guaranteeing maximum security and avoiding the need to remember logins  and complex passwords.
11: FS, concludes by predicted a great year for the 'fintech' sector, adding that: "We will see new technology, incoming regulations, large rounds of financing and some smart people doing interesting things."
The full 11:FS list is as follows: (The report can be accessed here)
Advances in marketplace banking – Starling
Best international money transfer service – TransferWise
Best UX and comms – Monzo
Most impressive rate of releases – Revolut
The one to watch – Google Tez
Best PFM tool – Yolt
Best onboarding journey – KBC
Best roboadvisor – Wealthsimple
Best help and support – Monzo
Most fun onboarding journey – Chip
Best incumbent bank – BBVA