Once a year, some 180,000 people meet at the most famous consumer electronics show in the world: the CES in Las Vegas. There, in spectacular fashion, they are shown the latest creations of the biggest brands, the extravagances of the smallest ones and the trends that will define the next wave of audio, image, home and automobile electronic devices.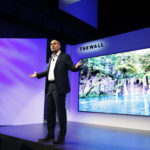 Google and Amazon captured the headliners this year with a race to design the best smart speaker. This battle recalled other historical rivalries, such as Mac (Apple) versus PC, and Android versus iOS. Traditionally, Google and Amazon didn't attend the show in Las Vegas, but now they've realized that the market of virtual assistants and home automation requires them to mix with the partners in their projects. Amazon has a slight advantage, because it has obtained more partners.
The automobile sector is also in the spotlight. This year, electric cars will stand out, along with consumer electronics, led by televisions that will amaze viewers with new, sophisticated technologies. More importantly, the organizers of CES and participants all agree that the internet of things will gain significant momentum in everyday reality.
One of the characteristics of this event is that not all technologies presented are necessarily in the commercial phase. Many of the stands are filled every year with prototypes or product ideas, which still have no market release date, but give an idea of where the sector is headed.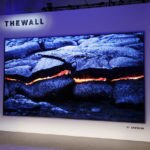 'The Wall', Samsung's new TV with MicroLED technology. - Samsung
For its part, Samsung has presented a new modular television of colossal dimensions, which has been christened 'The Wall.' It's 146 inches wide and uses MicroLED technology (even though there's nothing micro about it). They call it 'modular' because as Samsung explained, "users can add or remove modules to make their televisions bigger or smaller [...], with zero impact on the screen's performance."
In addition, both manufacturers have announced the launch of smart refrigerators with large screens that are compatible with some of the voice assistants on the market. In the case of Samsung, appliances will respond to the orders of a personal AI assistant, Bixby. Thus, the refrigerator joins Samsung's ecosystem of the Internet of Things for the home, which also includes connectivity with lights, temperature control and security cameras.
Alexa, Google and friends
For their part, Amazon's Alexa and Google Assistant have not fallen behind. The CES event has once again served as the stage to present the multitude of devices connected to the internet of things, and on this occasion, it has also served Google and Amazon to show how they are increasing their portfolio of technological 'partners.'
Panasonic has made the two virtual assistants happy: it announced that it's working with both Google and Amazon to improve its smart on-board vehicle navigation system. Alexa will also be present in the smart lighting system from the company iDevices, which in addition to controlling the lights, allows playing music. And, as if the lighting weren't enough, it's also possible to ask Alexa to select an aroma from the Moodo smart air freshener, which works through an app.
Another example of the innovation of the virtual assistant is the new generation of Sony earphones, which now receive instructions via Google Assistant. Among other functionalities, you can request a specific song, receive a call or put a caller on hold. The connectivity will even extend to athletic shoes. Sports clothing manufacturer Under Armour has installed a module in their new Hovr model that connects via bluetooth to smartphones and physical activity apps, as well as a gyroscope and speed detector.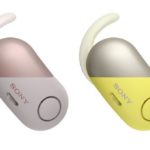 Sony's new generation of smart earphones. - Sony
Byton, the Chinese electric car
China has made a stellar debut into the world of electric cars in the United States at CES with Byton, a smart vehicle that challenges Tesla in terms of price and has surprised visitors to the trade show with a spectacular dashboard that includes a large screen with a futuristic design. The car's interior system can be activated by touch or by voice command and includes a facial recognition system.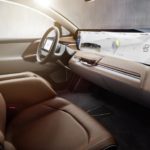 Byton includes sensors that enable front and rear passengers to control the screen using hand gestures. - Byton
Also notable in the automobile industry was Ford, which has reached a deal with Qualcomm, one of the main manufacturers of microprocessors, to make all of the devices for connecting its cars with different services, including the relationship with smart stoplights and highway signage. Along these lines, Ford has just launched a 'smart city' platform (on the cloud) which could serve as a standard for providers of public transportation and other automobile companies. Japan's Toyota just announced that some of the 2018 models in the United States will include Alexa as a standard feature. Starting in 2019, it will be factory-installed on all Toyota cars.