Brands are hiring influencers to reach out the masses. Companies are paying dizzying sums of money for a picture. They say the investment is worth it. However, trusting communications to people outside an organization entails risks.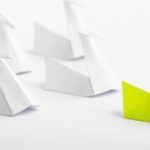 In the age of social media, audiences trust contents generated by influential users more than traditional advertisements. Elvis Santos,general manager at advertising company Shackleton Buzz&Press, believes that the influencer phenomenon breaks all the traditional rules of communication: "Historically,  advertising discourse was based on interlocution, but today, we are in an age when we need to stop disrupting people with advertisements; we need to draw their attention."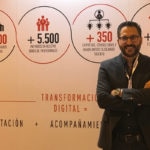 Elvis Santos, from Shackleton, at OMExpo
According to this advertising expert, who took part in the OMExpo event, recently held in Madrid, brands generally lack an appealing discourse and that is where the role of the influencer becomes more relevant: "We need to use them because they are able to spread messages in a different manner. They reach target audiences in a more natural manner to get the brand's message across.
The success of social media websites such Instagram - a platform that launched less than seven years ago and has about 500 million active users per month, with 4,200 million daily likes and 95 million photos videos uploaded daily – is fuelling both the influencer phenomenon and the fees that influencers charge.
Being an influencer has become a trade, although, Santos notes, a small bubble is building up in the segment: "As with everything in life, where money goes, a bubble builds, and right now people are buying followers."
Shackleton Buzz&Press' General Manager says brands need to assess whether these people actually "have the power to influence people." His agency chooses to "select small influencers, with only about 500 followers, but who interact with a lot of people, share quality contents, who are down-to-earth people, capable of influencing others and with a robust message."
But, what are the risks of trusting your brand's communications to a person you don't really know? "I don't think influencers should be singled out as the torchbearers of a company's brand, I think they need to be used to build the brand. Influencers shouldn't be given so much power," says Santos.
In his opinion, "they complement the communication and marketing strategy and help achieve specific goals. But I would never trust my brand management activity to an influencer."
Is there a way to prevent greater problems? Santos offers two pieces of advice: first, before starting a relationship with an influencer, the company needs to verify that that person is "a clean person and that his/her reputational level does not have a negative impact on the brand." After that, the key is to draw up a solid agreement that "stipulates the possible consequences in case the influencer doesn't do a good job."