BBVA promotes participation in its cybersecurity courses with behavioral economics
BBVA has relied on behavioral economics techniques to encourage employee participation in cybercrime training. The messages conveyed through the use of these techniques have effectively doubled interest in the course and, in some cases, increased course attendance by up to 70%. The initiative, which has been recognized by the Global Association of Applied Behavioural Scientists, will succeed in making the bank's regular cybersecurity messages to its customers more effective.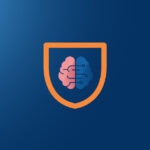 With 49 million digital customers worldwide, BBVA has developed a robust comprehensive online fraud protection strategy that has thwarted up to 75% of attempted cybercrime in the last three years. In 2023, the bank set up a global financial crime prevention unit and forged an anti-fraud banking alliance.
However, many cyber-attacks target not so much technological vulnerabilities but rather human behavior, so aside from the need to bolster the technological capabilities, training people is also key to combating these criminal endeavors.
In a bid to protect customers and employees from cybercrime, BBVA's global Behavioral Economics and Cybersecurity teams have been working together on a project that aims to boost participation among the bank's employees in a phishing training course. The work was recognized at the 2023 edition of the GAABS awards staged by the Global Association of Applied Behavioural Scientists.
The team was meticulous in analyzing the kinds of messages that are most effective in increasing interest in this type of training. "First, we used a proprietary online panel using the BELA tool to find out which behavioral assumptions worked best among customers," explains Diana Fernández, Senior Manager of Behavioral Economics at BBVA. "Our experiment revealed that messages highlighting the agility and speed in completing the phishing training course almost doubled interest in the course."
The team then ran a second experiment, showing that messages targeting the curiosity and ego of the recipients were effective in increasing visits to the training page by up to 70%. "What scams would you fall for based on your personality type?" or "More than 6,000 people have already fallen for this scam and you could be next!" are just some examples of messages that were highly effective," explains Diana Fernández.
The results were particularly relevant because they were obtained in a real environment. "These learnings help us to improve the cybersecurity messages we regularly deliver to our customers," explains Fernández. Essentially, BBVA is educating people in what to do in response to cybercrime.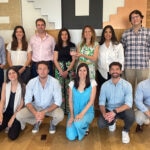 BBVA's Global Behavioral Economics team.