BBVA will discuss the future impact of data on the industry at Money 20/20 Europe
This year's edition of the European event will bring together some of the most brilliant minds of today's tech scene: from legends like Apple co-founder Steve Wozniak to the founders of some of the most successful fintech solutions, like Alipay. BBVA will also play a prominent role in the event, where it will share its view on the financial services of the future and its collaboration with the fintech ecosystem.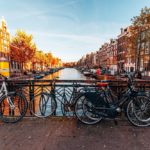 Over the course of two days, Amsterdam will become the epicenter of Europe's fintech activity. As new host city of the Money20/20 Europe, the city will welcome leaders from institutions such as HSBC and Visa, tech giants such as Amazon and Tencent, and promising startups which are changing digital banking, such as Lemonade.
For BBVA, being involved in events such as this represents a great opportunity to learn first-hand about industry trends, groundbreaking ideas that are transforming the sector and startups that are defining the future of business. But it also allows BBVA's leaders to share past successes and lessons learnt with an audience of over 5,000 and 1,500 businesses from over 80 countries, and their vision of an uncertain future, which holds great promise for organizations capable of managing change and leveraging data to strengthen their businesses
BBVA CEO Carlos Torres Vila will take the floor at the main stage during the first day of the event to take part in the conference entitled "How data will change the world, again!" He will be joined by financial journalist Louisa Bojesen, and will share his insights into how digitization and the use of data have changed the way of doing business and the way in which people manage their lives.
Also on Monday, June 4, Derek White, Global Head of Customer Solutions of BBVA, and Domo CEO Josh James, will discuss the most relevant industry trends, what it is to compete against tech giants and new models of payment with data also at the heart of their debate.
In touch with the startup ecosystem
This year, BBVA also wants to take the occasion to share its collaboration experience with the fintech innovation ecosystem through its different startup support, acquisition and incubation initiatives.
Indeed, some of the startups spawning from the BBVA's New Digital Business (NDB) area, such as Denizen and Tuyyo, will be present at the event, along with others, like Holvi or Madiva, which BBVA acquired in recent years. One of these encounters will take place during the 'Wake up with CEOs' session, where Denizen CEO and founder Joaquín Ayuso, star fintech analyst Chris Skinner and Antti-Jussi Suominen, CEO of Holvi, the Finnish neobank that BBVA bought in 2016, will debate, argue and predict where we're headed and share what they and their organizations are doing to shape the future. The session will be held at the Atrium stage, sponsored by BBVA.
Many other startups that have taken part in BBVA Open Talent, the world's biggest fintech competition, now in its tenth year, will also go on stage at Money 20/20 to share their stories. This is the case of startup PayKey, winner of the contest's 2016 edition; or Spain's Check it and Britain's Spin Analytics, finalists in past editions of the competition and which are currently developing or have developed proofs of concept with BBVA.
Also, in testimony of its commitment to support emerging businesses, BBVA will be acting as startup sponsor at Money20/20 Europe, and has announced that it is pushing back the registration deadline of its Open Talent competition by two weeks to give the hugely talented firms that will gather at the event the chance to sign up and take part in it.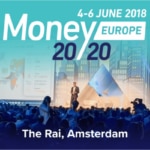 Money20/20 Europe will welcome over 5000 attendees, including 1,200 C-suites, from more than 1500 companies and 85 countries, representing every sector of the payments, fintech and financial services ecosystem.