Learning how to plan your finances, manage your savings, your investments, your budgets… everything is easier now thanks to the boom of financial apps.
Financial apps are booming. These apps help you create budgets, that become your advisor to maintain proper financial planning or manage your portfolio in the case of investments.
The main qualities of these apps, what makes them attractive for young peoplelike the millennials, is having low fees, highly usable interfaces and ready-to-use online tools.
However, even though young people are the target audience, these apps are gaining ground among older people:
Budgeting apps help users get a more accurate picture of their financial situation and thus be able to achieve their short-term goals.
Portfolio management and financial planning apps do the same thing: analyze the user's financial situation, but with long-term goals.
Unlike peer-to-peer lending platforms and crowdfunding, this type of apps are easier to incorporate into the product and service portfolio of a traditional bank.
Thus, the main traditional banks are looking into the possibility of including this type of apps among their services to expand their business model with these products, which could supplement their current service portfolio and also help them attract new younger customers.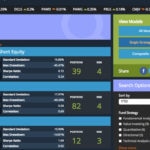 These apps help you to maintain proper financial planning.
In fact, saving and investment apps have a very specific target audience: young users entering the world of finance. This why the experts consider that the banks should start incorporating these apps into their services to be able to achieve a critical base of clients who in the near future will have a more complex financial situation.
To attract this type of customers, for example among the so-called millennium generation, simple, mobile and affordable versions of the saving, budgeting and investment services are required. These apps are an entry point to the financial world.
In this regard, this BBVA Research study stresses that the growing popularity of these consumer financial technology platforms aimed at young people should be leveraged by traditional banking as tools for attracting new customers, the younger ones, using a technology that attracts them and improving client experience.
"If the bank provides a highly competitive and differentiated digital solution, brand recognition could increase significantly among certain groups that rely to a great extent on the social media to express their client experiences".