Centennials, the generation that knows what it wants from a bank
Generation Z expects a financial model that meets their needs in terms of digitalisation, immediacy and respect for the environment. Born at the heart of the digital age, they expect services that live up to their requirements for transparency and constant attention.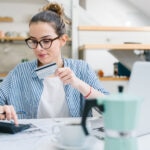 "They've never known a life without Google, 40% prefer hanging out with friends virtually than in real life, they will spend six years of their life on social media, they won't use credit cards and they are click activists". These are just some of the assertions that define centennials, according to the study OK Zoomer: Gen Z Primer by Bank of America.
According to the same study, this generation - people born between the mid-1990s and 2010 - drinks less alcohol, eats less meat and doesn't think that owning a car is a priority. Furthermore, 80% factor ESG (environment, society and governance) into their investment decisions. This information should be kept in mind, especially given that their income is expected to surpass that of millennials by 2030.
In order to better understand this generation and their needs in the banking sector, startups in the BBVA ecosystem and experts who participated in The Next Generation Open Talks, by BBVA Open Innovation, will give us the keys to understand the interests of centennials, what they expect from the businesses they interact with and how to connect with them.
Activists by "nature"
The future of the planet is one of this generation's main concerns. Climate change and pollution rank highest on the list of problems identified by centennials, to which they assign greater priority than issues such as terrorism, corruption and social inequality, according to 'The future of humanity' survey carried out by Amnesty International before the pandemic.
David Martín, director of Open Innovation External Ecosystems at BBVA, believes that this factor is key when it comes to defining new business relationships: "New generations are more and more concerned by the footprint we are leaving on the planet and many providers are adapting to become carbon neutral".
Open and concerned about their finances
One of the characteristics of this new generation is their ease with digital and social networks. That's why "Generation Z doesn't understand taboos and is completely open to sharing their experiences with finances, how they're saving money and the amount of money they earn", explains Sara Koslinska, CEO of Limitless, a financial application that helps banks and insurers interact with young people.
'Generation Z doesn't understand taboos and is completely open to sharing their experiences with finances'
Although some of them have not yet reached legal age, centennials also have concerns about their personal finances, although their concerns are different to those of other generations.
"Centennials, who understand and interact with their bank differently, believe that money is necessary, but it's not an end; for them it is a means", explains Pablo González Ruiz de la Torre, founder of Trivu, a global talent ecosystem that assists companies and entities during cultural and organisational evolution processes, and participant in BBVA Open Talks Spain: The Next Generation. The expert added: "That's why the banking sector needs to focus on what the needs and concerns of young people are at this point in their life".
The bank of centennials
This generation was born and grew up in a digital world that pushed them to welcome new services and break with traditional banks. However, they still have some reservations about new banking models, according to the study 'Generation Z, banking and personal financial management' by Everis.
They expect flexibility, transparency and digital customer services 24 hours a day, among other demands. This was also noted by the CEO of Limitless: "They just need a simple financial service that is always available". Using this description, how can banking in the future adapt to centennials? Some of the keys needed to do this are speed, freshness and innovation.
"We are faced with the most connected generation in history, which has very quick and easy access to all sorts of content and information", notes Pablo González from Trivu.
As a result of this immediacy, their attention span has dropped from the 12 seconds seen among millennials to 8 seconds, as reported by this article in Forbes. According to David Martín from BBVA, this window of time is key to getting through to them: "Any marketing specialist who wants to sell their product to a centennial knows that they have to grab their attention and that they only have a set number of seconds to connect with them".
Using relevant references to communicate simply with this generation can strengthen relationships between centennials and financial services. "One of the strategies that some members of the ecosystem are using is to team up with influencers or brand ambassadors who are viewed positively by these groups", adds the expert from Open Innovation at BBVA. Influencers bring a fresh approach and confidence to this sort of campaign and help sectors, which are more disconnected from their everyday lives, to reach young people.
In order to be able to understand centennials' needs, the banking sector must pay attention to their digital footprint. "New generations, who live their lives sharing and publishing, offer very valuable information that the sector can use when outlining their consumer habits", adds Pablo González from Trivu.
'95% of centennials look for and read comments to improve and justify their choice of products'
Furthermore, this constant social activity has the last word in the buying process. 95% of centennials look for and read comments to improve and justify their choice of products, according to a survey carried out by Power Reviews, a company that offers engagement tools and analyses consumer opinion through reviews and ratings.
Finding inspiration in fintech start-ups
In recent years, the banking sector and new fintech companies have worked closely together to offer new digital services adapted to each consumer. The arrival of this new generation further accelerates the changes in products that banking entities must offer and the way in which they interact with customers in this age range.
According to Sara Koslinska from Limitless, it's fundamental for the financial sector to go beyond what is already working for them: "In order to get closer to this generation, the banking sector must set aside their mistaken perception that nothing should change in the face of these new challenges". On this point, fintech start-ups, as digital native as centennials, are positioning themselves as relevant actors that traditional banks can collaborate with, thus breathing fresh air into their more traditional image, boosting innovation and entrepreneurship.
Each generation changes the rules of the game and companies must adapt to the new environment in order to survive. However, the rule is always the same: innovation is a solution to offer services that fulfil the needs and wishes of the customer, whatever their age.