PymeFree is a Mexican startup that provides a free invoicing platform for SMES, as well as advertising space for companies targeting specific audiences. It capitalizes on taxpayer obligations and turns these into potential clients by offering a set of tools that render tax declarations simpler. All this via a platform that features advertising from companies targeting this market.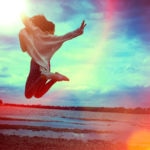 Roberto Cuestas, software developer, and Carlos Cuestas, marketing expert, are two Mexican entrepreneurs who identified a business opportunity by combining their disciplines in a single project. They offer a free e-invoicing service to SMEs alongside software productivity tools, while generating revenue via advertising featured on the platform.
Given that e-invoicing for private individuals is fairly new to Mexico, the entrepreneurs realized that the more than 12 million taxpayers who need to file tax declarations in the country represented a business opportunity. Such users are required to file invoices, and so the pair decided to provide them with a free online tool to do so. However, they also represent 12 million potential consumers. The entrepreneurs looked for an invoicing application that they could use for their project; it needed to be both free and offer attractive features, such as the TurboSAT and OpenOffice tools.
Thus, PymeFree was born. This technology and marketing startup is based in Cancun and provides an advertising platform with multimedia content for major corporations. It produces advertising campaigns for companies targeting SMEs, which are attracted to the platform by the free tax declaration service. They also target advertising to ensure that it is relevant to users. All in a single application.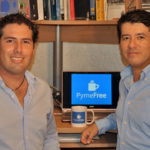 Having built a business plan, the entrepreneurs were accepted into the IBM Softlayer business accelerator in the USA. "We started the project a year ago, looking to cater to potential demand for such tools. We thus began our search for a support platform in Mexico. We found Catalyst, the IBM program for entrepreneurs, which is a scalable product capable of serving very significant demand. It is also innovative, ensuring that the data compiled by the Direct Media platform is stored securely on the IBM cloud," says Carlos Cuestas.
How the platform works
"The Tax Administration Service (SAT) requires a 10 million peso guarantee from e-invoicing providers, which we didn't have. We therefore decided to use the SAT application itself as the invoicing platform," Carlos recalls.
The SAT invoicing website requires the installation of other external elements to work properly, but the institution failed to inform users that this was the case. Once installed, another problem with the SAT program is that the invoicing procedure is so slow, requiring the completion of lots of forms and numerous other steps. Users would take an average of three or four minutes to create one invoice.
Pymefree and its associated tools render the process much faster. When Pymefree installs, all other required utilities are automatically installed also. Once configured, the platform takes just 30 seconds to create an invoice, thanks to an application bundled with Pymefree called TurboSAT. Other services not supported by SAT are also provided, such as allowing users to save client information when creating invoices.
The power of targeted marketing
Direct Media aims to cater to the advertising needs of major corporations, which is just part of the PymeFree tech offering. The company has developed a set of tools called TurboSAT, supporting unlimited e-invoicing services, client monitoring and productivity applications, as well as partnerships that offer more beneficial conditions to small companies than are available on the market.
The Direct Media tool uses SME information (location, product/service type, target market, etc.) to produce a range of advertisements tailored to each client's requirements, thus creating more segmented and targeted campaigns. These are then presented to users of Pymefree as they complete their tax declarations.
When a user configures a Pymefree profile, this information will be used to target advertising for Pymefree's clients. The tool offers the added option of creating specific campaigns for specific target markets. The tool is expected to enhance business results, helping to create more personalized advertising campaigns and convert a given target audience into clients.
Furthermore, PymeFree runs analytic tools via the IBM cloud system, allowing it to compile key client data, such as click sequences and advertisements viewed on specific web pages. The figures are transferred to SoftLayer and stored securely on IBM cloud infrastructure. Analytical tools are then applied to ensure that everything that an SME needs is provided for.