Digital transformation in Paraguay: The evolution of banking in people's lives
The world changes constantly. Businesses and companies are evolving in the digital landscape, creating new ecosystems based on groundbreaking ways of looking at the world. The generational shift, from non-native to digital natives, is breaking free from established paradigms, promoting new ideas based on a new approach, focusing on ideas and creativity, on co-creation. Today, in a world where borders have faded, businesses are designed to generate a global impact through technology.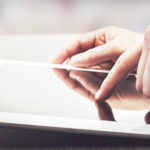 In Paraguay we are facing a unique opportunity. With one of the most dynamic economies in the region, growth in digital penetration indicators becomes even more evident. Today, almost 68% of the population has a smartphone, and 76% of Paraguayans have access to mobile internet connections. These figures enable tremendous, instant and safe interaction possibilities.
At BBVA we want to play a key role in this new scenario, to bring the age of opportunity to everyone through the implementation of an ambitious transformation plan, encompassing not only processes and structures, but also our culture and the way we get things done. We are convinced that our sector is ripe for the same scale of disruption that we have witnessed in other digitized industries, and that it will adapt to render a more real customer experience.
And our results, always exceeding our ambitious goals, attest to this conviction.  We are growing our online and mobile customer bases at y-o-y rates of 51% and 128%, respectively.  This growth clearly shows that customers interact much more frequently through their mobile devices.
This digitization is only possible thanks to the functionalities and possibilities of our online and mobile digital banking platforms, the most complete and innovative in the market.
Digital product origination
Much like digitization has provided the foundation for our transformation, the development of a product offering in the digital ecosystem will help us drive it even further. Today, our customers enjoy an ever-growing range of innovative fully-digital products, thanks to which they are able take out personal loans (using their pre-approved cards or our mobile, online and ATM platforms), buy insurance policies (through our online platform and ATM network) and request cash advances (via mobile and online platforms). And as this mix of options grows, our customers have more and more convenient possibilities to operate, regardless of their location.
Today, we are one of the very few banks that offer, through our Experience loyalty program, the possibility of redeeming points in a 100% digital manner. We are rolling out One click origination functionalities at increasing speeds and expanding our spectrum of product-buying options and building our chances to become part of our customers' lives. Thus, consumer loan origination now accounts for 14% total sales, whereas, in their first month since roll out, insurance policies accounted for 26%.  In the channel mix, the relevance of the digital channel will continue to grow in coming years.
Our comprehensive and, above all, versatile offering is helping us make headway in our determination to drive digitization.
Leading by example
From a cultural point of view, each BBVA employee acts as ambassador for the applications. 100% of our staff have a digital password and conduct all their transactions digitally. This is - and has been - a priority, because we believe that there is no better way to promote our products than through a dedicated base of active users that bring value to the chain.
And to achieve this, we have included new ways of learning as part of our training and development efforts, including a Design Thinking workshop, customized training programs and new collaborative work structure, tearing down old schemes to build a new mindset and new ways of doing things.
Digital transformation streamlines and simplifies the bank's relationship with its customers, offering an increasingly smoother, seamless, and consistent experience. Our efforts demand the best from our technology, product development and quality teams, and from each and every member of the BBVA team, who are contributing to this ambitious project from their areas of responsibility.