Europe's most innovative startups digitally meet with BBVA & Ferrovial
On 26 and 27 May 2020 the European Innovation Council (EIC), BBVA and Ferrovial are jointly hosting their first online EIC Corporate Day, bringing together 19 of the most innovative startups in Europe. The online EIC Corporate Days are the digital version of the physical events in where the European Commission connects Europe's most innovative companies and innovators with C-level corporate and cross sectorial decision makers.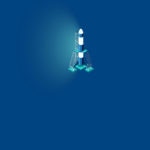 During these two days the startups, hailing from 10 different countries, will have the opportunity to pitch their innovations to representatives from BBVA and Ferrovial and engage in one-to-one's. With six startups present, Spain is best represented in the pick, with companies pitching on Internet of Things (IoT), Fintech, Construtech, and Software-as-a-Service (SaaS) among other things.
David Puente, BBVA's Global Head of Client Solutions, said: "BBVA has been transforming itself digitally for more than a decade now - both in terms of our infrastructure, our products and services, the training we offer to our colleagues, the advice we provide to our clients, and of course the dozens of innovative fast-growth businesses we work with".
"But we know we can't transform on our own, so for us, the value of sessions like this can not be underestimated. It is a unique opportunity for a mutually beneficial shared experience. To unite the way startups create - solving problems quickly, using the latest technologies, and with the agility to work without 'baggage' - with corporations who can offer knowledge of the sector, critical mass, large customer bases and the platform to be able to try out."
Rafael Fernández, Innovation and Strategy Director for Ferrovial: "Open Innovation is the way Ferrovial has been working for a decade now and still keeps gaining weight in our Innovation strategy as source of competitive advantage. This is the second time we host a Corporate Day together with EIC, joining now forces with BBVA, a leading actor in his sector. We strongly believe this initiatives connecting startups with corporates create value for both parties. We hope this new edition of the Corporate Day will bring fruitful relationships between invited startups and Ferrovial".
"It is a unique opportunity for a mutually beneficial shared experience. To unite the way startups create with corporations who can offer knowledge of the sector"
Jean-David Malo, Director of the European Innovation Council: "More than ever innovation is central to Europe's ability to generate new jobs and sustainable growth. We need innovative ideas to tackle the major societal challenges that we Europeans are facing. In the light of the COVID-19 pandemic we have quickly adapted and created the online EIC Corporate Days: a fully digital version of the 'classical' EIC Corporate Days that we have been offering the past years. This way we continue to offer 'smart money' to our innovators; funding but also the possibility to connect with big players around Europe.
Bridging the gap between startups and large companies is a vital strategy for business acceleration and growth. Today we give the possibility to innovators to turn their ideas into reality and thus creating jobs and growth for the benefit of citizens. It is an absolute win-win situation for everyone: the startups SMEs obtain synergies, connections and forge new business opportunities, while the corporates can identify new emerging technologies.
The EIC would like to thank BBVA & Ferrovial for being one of the first European corporates to go on this digital journey with us. It clearly shows their innovative nature and willingness to be on the forefront of new digital solutions."
Supporting over 6.000 startups
The European Innovation Council (EIC) aims to support top-class innovators, startups, small companies and researchers with bright ideas that are radically different from existing products, services or business models, are highly risky and have the potential to scale up internationally. To do so, the EIC proposes substantial funding and competitive offerings for innovators regarding access to investors, business partners and big firms –such as EIC Corporate Days–, coaching and other means of support.
Between 2018 and 2020, the EIC has provided 2.3 billion euros in funding and has supported 6,000 'startups'. It currently has 39 countries in its portfolio and supports projects in industries such as health, energy, transport, business software, robotics and the Internet of Things.
Since it began operating two years ago, the valuation of companies financed by the EIC has experienced a growth of between 150-200 percent, and the employment generated by these companies has increased by 132 percent.
For more information on the EIC Corporate Day with BBVA & Ferrovial, please check the EIC Community. Those wishing to attend the session can do so by registering at the following link.