Spanish startups received a total investment volume of 659.4 million euros in 1,527 investments in 2015, up 83% from 2014.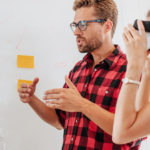 Spanish startups have caught the eye of international investors. Evidenceof this is the recent acquisition of the Basque startup Ticketbis by a subsidiary of the American giant Ebay for 165 million dollars, Jobandtalent's round of financing for 37 million euros, and 105 million euros for Cabify.
The total volume of investment received by Spanish startups in 2015 was 659.4 million euros in 1,527 investments, up 83% over 2014, according to the report entitled  Venture Capital & Private Equity Activity in Spain 2016 by the Spanish Association for Capital, Growth and Investment (ASCRI).
The report also notes that the average investment per transaction has also risen from 316 to 432 euros.
More figures: in the recent IN3 entrepreneurship forum, David Goldberg, director of Founder's Pledge, announced that the Kibo Ventures, KFund and JME Venture Capital funds would create three venture capital vehicles in Spain for Internet startups  for a value of 170 million euros.
The daily newspaper Cinco Días highlighted Goldberg's declarations. He noted that a few years ago all you heard in Spain was that there was no money around, whereas in 2015, startups captured 535 million euros in financing. "The recovery is already underway: the country's economy grew by 4% last year, one of the best results in the European Union", said Goldberg.
The international appeal of Spanish startups is significant: of the 659.4 billion invested in 2015, 44% corresponded to foreign funds, which paid out 290 million in total. By sector, venture capital investment in Spain is concentrated massively in the technology sector: 509 million and 206 companies invested.