Lack of planning can ruin even the best trips, and that's why technology has come up with a new service via apps to arrange everything at your destination so all you have to worry about is having fun.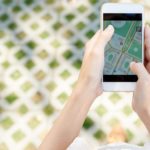 Summer's the time when we all want to get out of our rut and enjoy an amazing vacation. We spend all year looking forward to it, but the lack of planning can sometimes ruin the best trip in the world. Technology can help ensure your trip goes smoothly so you can make the most of every minute –because you can't afford to waste even a second of your vacation. That's why we're offering you a series of applications so all you have to worry about is having a great time.
4 apps for effortless travel planning:
Sidekix: this application is intended for people who'd rather go on a brisk hike than laze on a sun lounger. It uses high technology to offer you the best walking routes, tailored to your interests. You can see lists of clubs, stores and restaurants, or else you can just sit back and let Sidekix automatically suggest a route. The app is free for iOS and will soon also be available for Android phones.
Clarice: this app works like a virtual travel assistant. You only need to tell it where you want to go and what your travel budget is, and Clarice will offer you a list of things you can do. It suggests a list of hotels, restaurants, tourist sites, and cafes with detailed information on each one, so all you have to do is choose the option that most appeals to you. This app also allows you to order an Uber car or live chat with a real person to resolve any queries about your trip through a messaging interface. Clarice is available free at Android and iOS.
Google Translate: if you're traveling abroad and you don't know the language, this is the ideal app for you. All you need to do is enter a text, either written or spoken, and the app translates it into the selected language. The best feature of this app is its camera-based translation. You just place a printed text in front of your smartphone and you'll see in real-time how Google Translate automatically replaces the words with others. This is very useful when selecting from restaurant menus.
UVLens: if your destination is the beach, this app is perfect for preventing any damage from ultraviolet radiation. When you begin to use it, UVLens asks you a series of questions to find out your skin type. It offers information on the levels of ultraviolet radiation in your present location, and tells you if it's advisable to use a hat, sunglasses and other forms of protection. This app uses graphics to offer you information and recommendations, so it's also a good way of educating children about the risks of ultraviolet rays. The app is free for iOS, Android and Windows 10.
Source | The New York Times