Leka is an intelligent toy that has been developed to stimulate these types of individuals to learn, have fun and progress.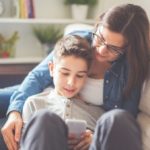 Disabled children have all sorts of problems when it comes to finding toys that meet their needs. This makes it much more difficult for them to learn and make progress. Moreover, they find it impossible to find products that fulfil that goal and let them have fun, all at the same time.
It was with these children and their learning needs in mind that Ladislas de Toldi decided to create Leka. An intelligent, interactive and multi-sensory toy for disabled children that stimulates social interaction and increases motor, cognitive and emotional capacities.
At first, Leka was intended for autistic children, but this was then extended to any child with some sort of disability. To ensure that the device would really be of help for these individuals, the Leka team met with mothers and therapists of disabled children.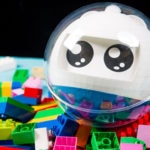 The result was a robot that makes therapy easy, efficient and accessible. It is equipped with sensors, so it can detect and respond to a child's actions using independent behavioral patterns. For example, if Leka is treated poorly, it turns red, which represents sadness.
The robot's screen has been designed for children to become more involved through interactive games. The robot also has a series of tools intended to help disabled children.
Leka has mobility and depth so children need to use their whole body to interact.
Parents can monitor and analyze their children's progress. Parents and professionals can follow up the series of data that are generated and verify the success of this therapeutic complement.
Currently, the Leka team is carrying out a fundraiser in indiegogo. But it will not be available for purchase until the second quarter of 2017, with a price tag of $699.